BURNA BOY BOASTS THAT HE WOULD BRING HOME THE GRAMMY AWARDS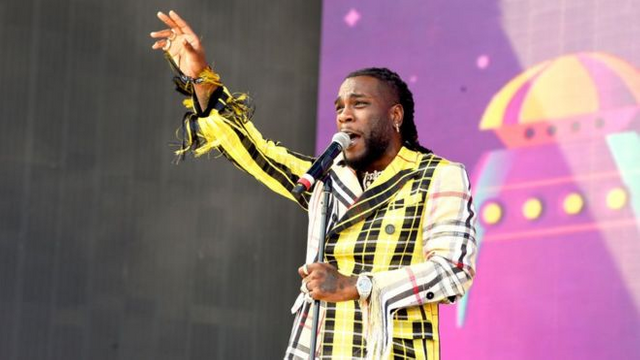 Source
Burna Boy has told his fans that he would win the Grammy Awards and bring smiles on the faces of his fans and Nigerians generally.
The award ceremony is set to hold in January 2020, and Burna has allayed the fears of his fans who are sincerely hoping he wins this award and bring it home.
After his performance at the Livespot X event that had Cardi B in attendance, he pledged to bring the award home to Nigeria.
Recall that his album African Giant was nominated in the World Best Music Album alongside popular African sensation Angelique Kidjo and other excellent artists.
This year's Grammy is a competitive one for Burna as critics have said Burna Boy may lose out because he is in competition with Angelique Kidjo, who is a three-time Grammy award winner.
Would Burna Boy withstand the competition and come out triumphant? Only January 2020 has the answer to this puzzle.