DADDY FREEZE HITS OYEDEPO HARD AGAIN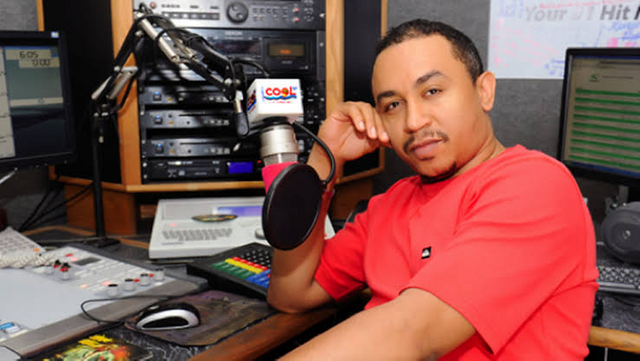 Source
The controversial founder of free the Sheep movement, Daddy Freeze, who is also an On-Air Personality, has come hard on the general overseer of Living Faith Church Bishop David Oyedepo.
Daddy Freeze has been a staunch opponent of tithe paying and has verbally attacked pastors in the habit of taking tithes and offerings.
He has argued that most pastors use this to enrich themselves at the expense of impoverished members of the church. He accused them of handling these huge sums of money to fly private jets, live in luxury houses, and build expensive universities that members cannot afford.
His latest attack on the church was in reaction to Bishop Oyedepo's tweet, where he asked the members of the church to write out three items they want God to do for them.
In reaction to this, Daddy Freeze said that God destroyed Shiloh, and so, there was no need to mark it every year. He further quoted Jeremiah 7:14 to buttress his point.
Daddy Freeze is a regular critic of famous pastors in Nigeria, and he does not look like he would give up soon. For Daddy Freeze, there is always one issue or another to object to as regards the practice of Christianity in Nigeria.