Enjoying Lockdown
What to do on a Friday night when you're in lockdown? Make a delicious Strawberry Daiquiri and watch the sun go down.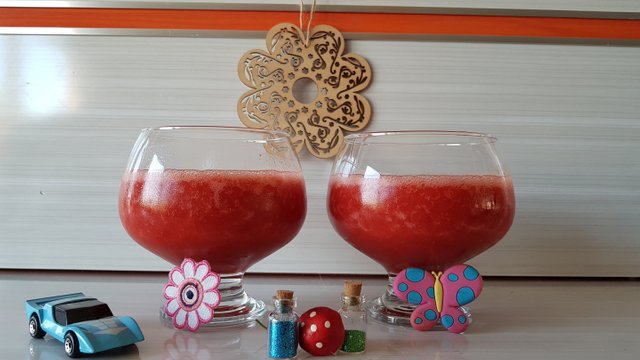 We don't really drink a whole lot of alcohol in general, so this cocktail on a sunny day was a real treat.
It's a bit too early in the year for fresh strawberries, so we had to go for the frozen kind, but they more than served their purpose.
How To Make Your Own Strawberry Daiquiri
250 gr of frozen strawberries
220 ml rum
juice of 1/2 lemon
4 tablespoons of cane sugar
a little bit of sparkling water or lemonade
Just put everything in a blender, and mix until you have a smooth drink. Add sparkling water or lemonade if the substance is too thick to drink.
Simple as that, and utterly delicious!
Tonight, we're gonna try to same recipe with banana instead of strawberries.
Gotta make the best of your time in lockdown, right?!