LINK PUMP and Early Bullrun!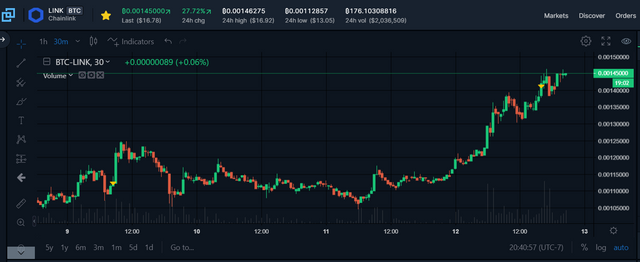 In March or April I decided to purchase some LINK. It seemed they have a big community and they were working on spreading their message. It is clear the role they want to play.
Anyway, I've been watching and enjoying this amazing pump!
As crypto pumps and gets attention, the communication platform of Steem has a lot of potential for growth and last run, we picked up a lot of non-crypto experts and kept them.
What are you trading? Hodling?