Liquidity - Decentralization With Asset Management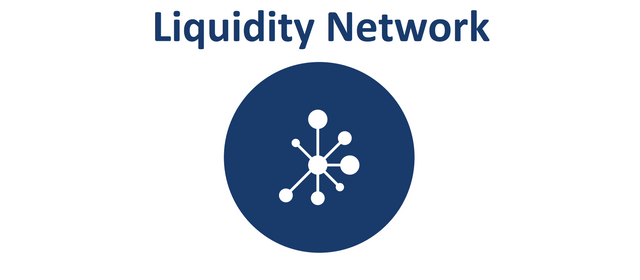 What makes money useful? Its backing and Fungibility. Most money(if not all) are backed by gold holdings in the central bank of the issuing country with the paper currency basically an IOU saying that the bank would pay the person given the money.
Fungibility means that the money is interchangeable. E.g. If I loan you $10 and you give me back two $5 notes, it's still $10. In fact you may even return a different $10 note to me. So therefore we can say money is interchangeable.
The same principles work for cryptocurrency. But first, there is the underlying issue of availability. While fiat currency is already everywhere and interchangeable via banks and money houses, crypto is not necessarily so easy to get.
Liquidity aims to change that. Liquidity is an aptly named platform with one purpose - promote adoption of cryptocurrency by providing liquidity in a scalable platform.
FEATURES OF LIQUIDITY NETWORK
The Liquidity Hub NO-CUST
The Revive
The Liquidity Network will function as an exchange platform based on the Ethereum blockchain.
Hub NO CUST
Liquidity Network is non-custodial (will not hold any funds). Instead, transactions will be done "off-chain" via atomic swaps. This will make the transactions secure as they are more peer-to-peer and faster as they will take place on side chains.
The use of a "hub" allows any user to connect and transact with another user instantly without carrying the network load of the system.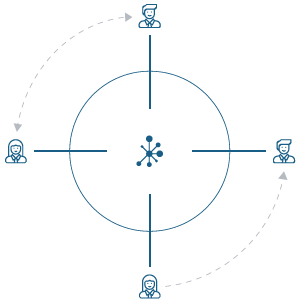 source
There are so many advantages that this architecture allows.
Atomic Swaps
Micropayments
Instant Payments
Flexible Fees
No locked Funds
Interconnected hubs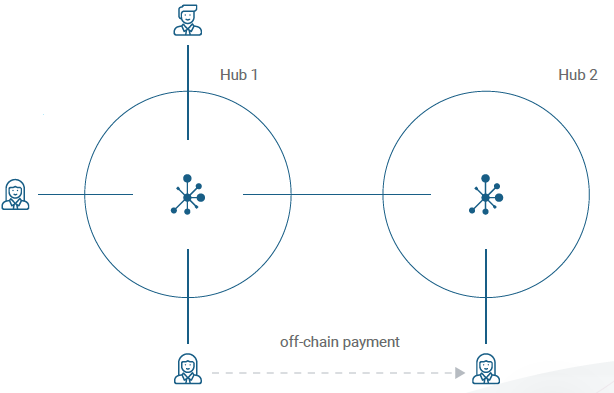 Interconnected hubs
Users that are connected to different payment hubs can also interact and transact between each other outside the chain for faster payments. This ability to send off-chain transactions means very low traffic will be encountered. Low traffic means lower fees. So with this feature, Liquidity will solve the issues of high transaction costs.
LIQUIDITY NETWORK REVIVE
With all these off-chain transactions the system needs to balance its total records. This is where REVIVE comes in.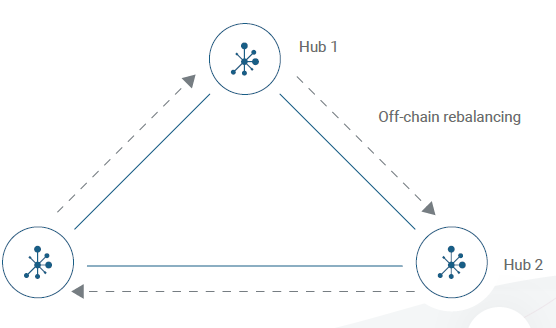 source
REVIVE is the internal algorithm that matches all internal transactions across the hubs and produces the main Ledger of the Liquidity Network. This ensures transparency and prevents any participant from losing their funds.
REVIVE has been published in a Tier 1 Academic IT-Security conference (CCS'17) Khalil and Gervais,
https://eprint.iacr.org/2017/823.pdf
LIQUIDITY PRODUCTS
Liquidity has launched its web and mobile wallets to allows easy use of its network.
The Liquidity Wallet is available on IoS and Android
Download Liquidity Ios Wallet
Download Liquidity Android Wallet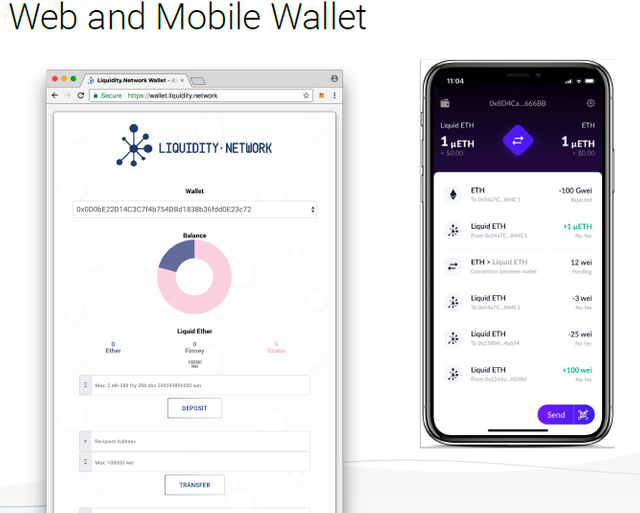 Liquidity Web and Mobile Wallets
WHAT MAKES LIQUIDITY DIFFERENT FROM OTHER EXCHANGES?
Liquidity is not just the run-off-the-mill exchange. It comes with a lot of user-centered features. Liquidity recognizes the need for users to feel safe and in charge of their funds. This is why
Liquidity doesn't hold any user funds (Non-custodial). Unlike other exchanges, with Liquidity users simply connect to a hub and conduct transactions straight from their own wallets. Only the users have access to their private keys.
Fast Trading. Liquidity allows speedy transactions by using hubs and side-chain transactions. No more delay.
High Volume. Since Liquidity is a hub, you will always see someone who has whatever token you want. They can trade directly with you because they don't have to go through the hassle of transferring their tokens to the Central Exchange. The entire process is done via smart contract.
No Blockchain Congestion. Liquidity avoids this by using side-chains and doing atomic swaps. No more delay.
Low Transaction Fees. By avoiding high blockchain network, liquidity also helps the user avoid high fees.
Decentralized Ecosystem. Unlike most marketplaces and exchanges, Liquidity allows the user to be in charge of his/her funds as well as the choice of which payment channel to use. Liquidity is well designed and uniquely suited to allow true decentralization and efficient transfer of funds because of its hub architecture. It puts all the power in the hands of the users while the network does the computational work.
Liquidity has many apps and features that will appeal to broad markets. One of them it it's airdrop app. The conventional method is one person holding the tokens to be airdropped(a custodian) and then the employee sends the tokens(or the private keys) to each individual participant. This is not ideal as the employee can become a point of failure. With Liquidity the entire process can be done efficiently and almost instantly.
USER CASE SCENARIO
John wants to buy token XYZ on an exchange. However, after joining about 5 different exchanges he can't find any with volume matching his need. The token has few holders and many are scared that if they trade for ETH/BTC they won't be able to withdraw because of the high withdrawal fees exchanges charge. John joins Liquidity and is able to interact with a holder and willing seller of token XYZ. After creating a smart contract, they are able to trade token XYZ for ETH. Simple and safe.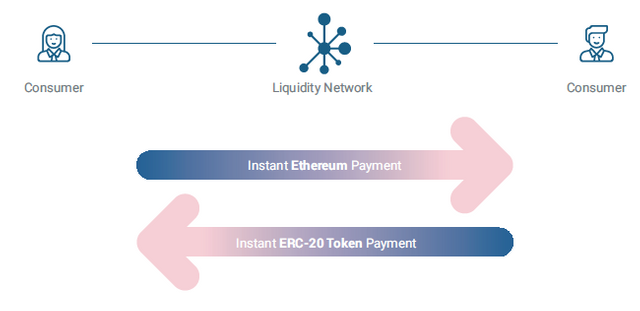 Non-custodial Token Exchange
For more information about liquidity and private reading if you are interested, use any of the following links
Liquidity Network Website
Liquidity Network Wallet
Liquidity Network WhitePaper
Liquidity Network NOCUST Paper
Liquidity Network REVIVE Paper
Liquidity Network Telegram Group
Liquidity Network Twitter
Liquidity Network Github
Liquidity Network Blog
link to tweet: https://twitter.com/larrakk/status/1081847969576640512
This post is for the @originalworks contest which you can join here-> https://steemit.com/crypto/@originalworks/2500-steem-sponsored-writing-contest-liquidity-network
lqdtwitter2019
lqd2019