Found some old decanters at my grandma's house
I was snooping around my grandma's house after my visit to the bourbon trail to see if she had any bourbon lying around. They used to be some pretty heavy drinkers back in the day. I was lucky to find some but they were all in decanters. A decanter is a fancy bottle you can put your liquor in to let it breathe. It doesn't really ruin the drink like wine will after some time but in this case it still can ruin your drink.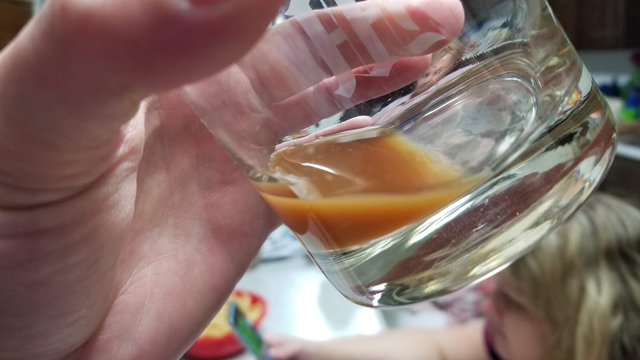 What you see in this glass is Jim Beam that had been sitting around in a decanter for probably 30 some odd years. You don't want to drink this stuff... Here is the decanter that it came out of.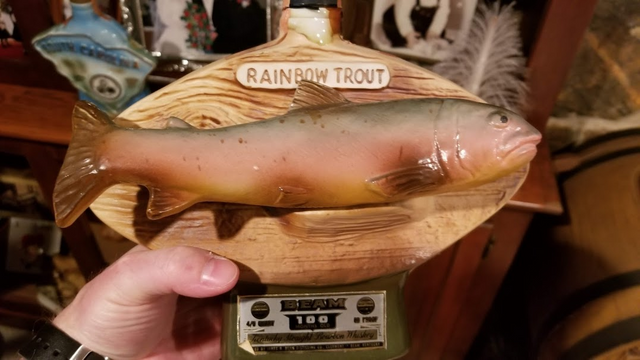 We had several others as well that we found like this one of Benjamin Franklin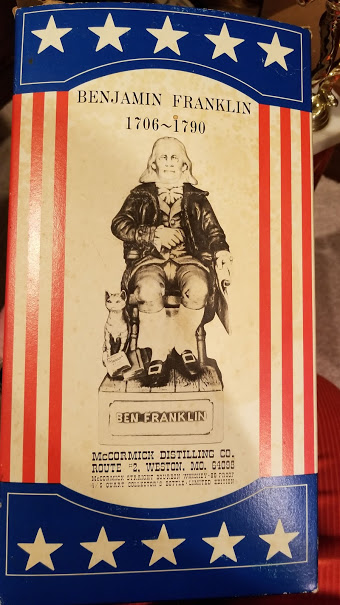 And this one even had a music box in it!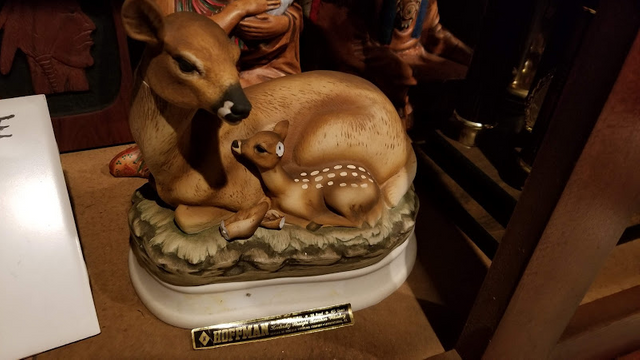 Decanters are nice and they are a way of showing off your favorite liquors but in my opinion you're better off leaving it in the original bottle and drinking it within a few months of opening it.
You may be thinking "Won't the drink have more kick or better flavor after it has aged longer?"
NO! The aging process ends when it leaves the barrel. The taste will not get any better than when you first open it.
Thanks for checking out my post! Have a good day!