What is Litecoin(LTC): A Beginners Guide

Hello guys. Today I would love to talk about Litecoin (LTC) also known as silver to bitcoins gold with you. So can all interested crypto enthusiasts please get on board the litecoin train. We're going to steam ahead full speed.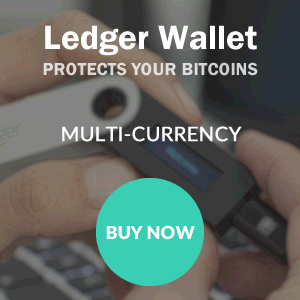 Everyone on board? Awesome let's begin.
What is Litecoin(LTC)
Litecoin (LTC) is a peer-to-peer based decentralized cryptocurrency released under the MIT/X11 License. Another means of digital money, litecoin is a cryptocurrency that leverages the power of blockchain technology for maintaining a public ledger of all transactions with ease. It is a fork of bitcoin and used for directly transferring funds between individuals, businesses, etc. without the interference of any other intermediary such as a bank or payment processing service.
A former Google employee, named Charlie Lee is the founder of Litecoin(LTC). Charlie had a vision of complimenting bitcoins service. But he wanted his service to have faster transaction times and a higher number of coins that you could forge within the system. As a result, Charlie decided to launch litecoin by October 7, 2011, and on October 13, 2011, the litecoin network was live.
Litecoins can be forged and transferred employing an open source cryptographic protocol and are not managed by any central authority. More about mining litecoins in another article because it deserves another article.
Difference between Litecoin and Bitcoin
As stated in the introduction of this article Litecoin (LTC) is also known as silver to bitcoins gold. However, there are a couple of other differences as well between these two crypto giants. They are as following:-
Speed
On Bitcoins network, it takes roughly 10 minutes to forge 25 BTC. However, on the litecoins blockchain, it takes about 2.5 minutes for creating 50 Litecoins. Wowww. I mean 4 times the speed of bitcoin. That is pretty cool. Isn't it? Although, many people would argue that it's not a lot of waiting time but still it is a lot faster in comparison to bitcoin. Especially for an emergency trip to Starbucks or GameStop. Lol. Anyways, besides the speed element it also ( as I'm writing this article ) has a market cap of $10,812,623,863 and price of approximately over 190$+ which is quite spectacular in my opinion. Yayyy litecoin even though it is not worth thousands of dollars like Bitcoin.
Coin availability
Algorithm
---
---
Click this link and input your active private key when asked to vote
---
Alternatively, You can vote for me here:
https://steemit.com/~witnesses
Go to the witness page https://steemit.com/~witnesses
Scroll down and Type "jatinhota" into the box (without the quotes and @), and then click the vote button:

or Set me As Proxy

If I am on the top 50 witnesses, you'll be able to vote for @JATINHOTA simple my clicking upvote symbol the beside jatinhota.
---
---
Have An Idea? Want to Chat with me or Need Support? You can Directly Chat with him in Steemit.chat or Discord #IndiaUnited
Thank you for reading it.