Litecoin (LTC) - Two New Payment Processors on the road: LitePay February Launch and LitePal soon - Feb 04, 2018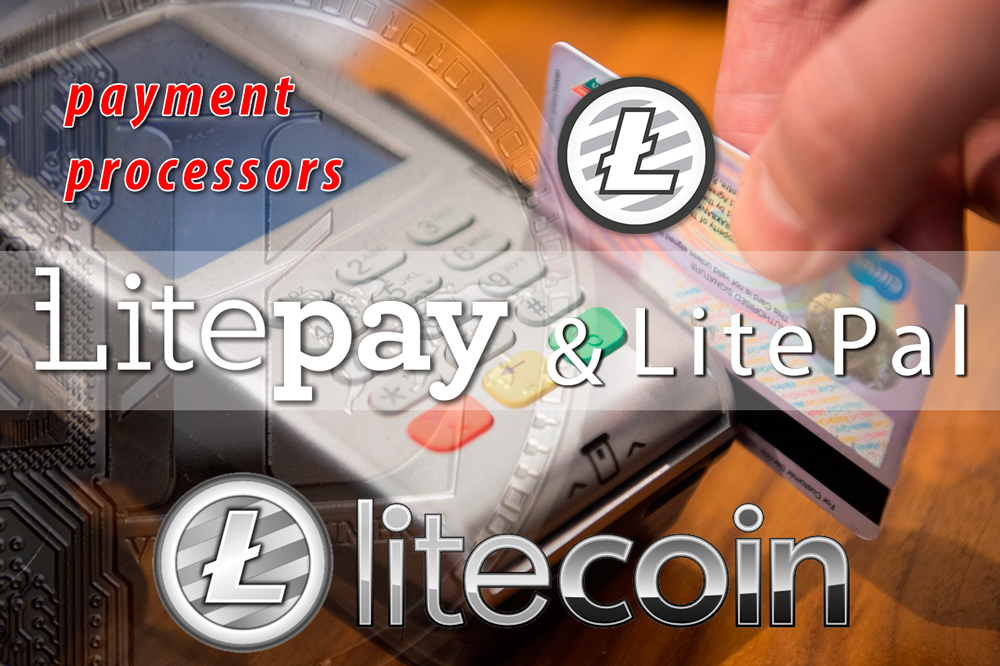 Today are some news regarding Litecoin (LTC) exclusive transaction processor, LitePay.
Charlie Lee tweeted also about a second one, LitePal. He replied in that tweet that he just heard about that one.
You can find all details in the links at the end of the post.
Will this drive to some movement in Litecoin (LTC) price? Who knows. Two new payment processors can't be anything else than good. That means competition and from here, almost always should come better services.
LITEPAY
The LitePay payment processor was announced by Litecoin Foundation before Christmas (2017), but the actual launch should happen this week (at least is what the announcements says).
Their website is working on the frontpage but on Docs page, is not working for the moment. So, no info there for now. We shall see more when they'll update it.
The Litecoin community is excited of the LitePay launch because it will make it usable anywhere Visa exists (LitePay Visa card is the name for the new card).
That means, business will be able to accept payments in Litecoin and the exclusive Litecoin debit card from anywhere in the world.
There are some news regarding the fees, that for converting all payments to / from USD instantly and all deposits will have a 1% settlement charge. That is less than the 3% charged by credit cards.
Keep more of your money
Credit cards take up to 3% in processing fees on every transaction. Accept Litecoin with Litepay and get direct bank deposits in your own currency for a simple, flat 1% settlement charge.
---
End chargeback fraud and identity theft
Other payment methods force customers and businesses to shoulder the risks and costs of payment fraud. With Litecoin, customers can pay without handing over sensitive personal information, and refunds are made through the merchant — no chargebacks.
---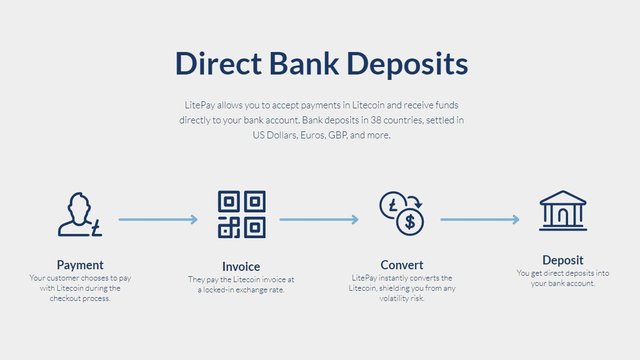 Direct Bank Deposits
LitePay allows you to accept payments in Litecoin and receive funds directly to your bank account. Bank deposits in 38 countries, settled in US Dollars, Euros, GBP, and more.
source: LitePay | Accept Litecoin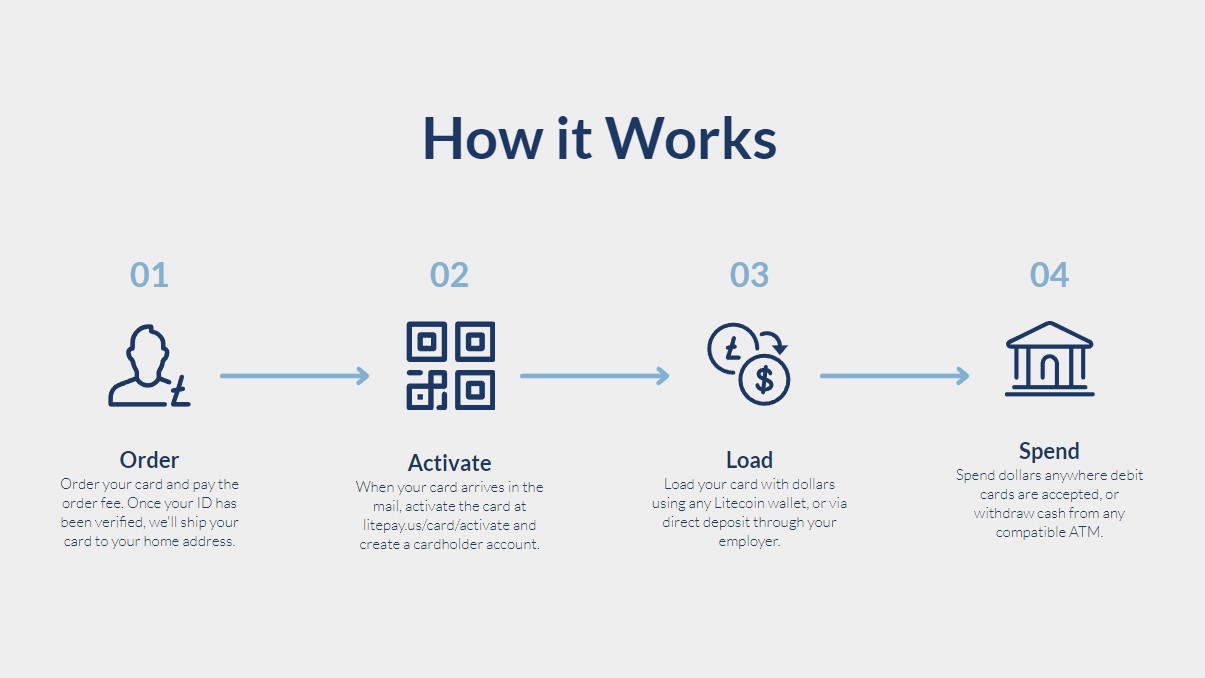 They will offer a Litecoin wallet where users will be able to load Litecoins onto a Visa compatible LitePay card that will be supported worldwide.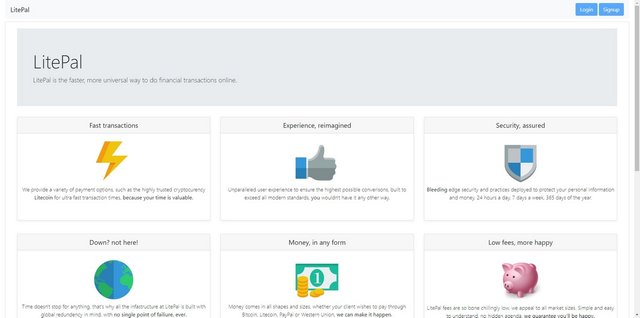 LITEPAL
LitePal, is expected to be released (conform to their website):
Expected release Q2 - Q3 2018
They have a simple website with some interesting proposals there.
Yet, not very much info there. But they may be a small team for now. Let's hope is a good one.
The important ones are (that i see now):
Low fees, more happy
LitePal fees are so bone chillingly low, we appeal to all market sizes. Simple and easy to understand, no hidden agenda, we guarantee you'll be happy.
Also they have integration for web platforms:
Intergration, means success
LitePal provides an endless combination of integration, no matter the platform. We provide simple and easy to use plugins for Blesta, WHMCS, BoxBilling, Druapl, Magento, OpenCart, PrestaShop, WooCommerce, XCart and much more.
LitePal also provides a powerful, highly versitile RESTful API for developers, because your imagination should be free to roam where even the sky is no limit.
Final thoughts:
From this two news, LitePay it is the one who will be on the market soon. LitePal is another project appeared recently.
We don't know what teams are behind them but LitePay looks more real now. LitePal as i said above, looks like a small team of programmers with good intention.
We can't know for sure what is there for now. We will see in the near future.
Litecoin (LTC) price impact
Will it have an impact on the price the launch of the LitePay?
If it will go well, it should impact the price a bit or more, depending on the community and the rest.
On CMC i see around 30% rise since february 3rd: Litecoin (LTC) $151.72 (-3.46%) | CoinMarketCap
I also looked at 3 big exchanges Bittrex, Binance and GDAX and there the price is around $160 today (so, an increase for around 7%).
On coinmarketcap, the data is for all exchanges so that's why is higher.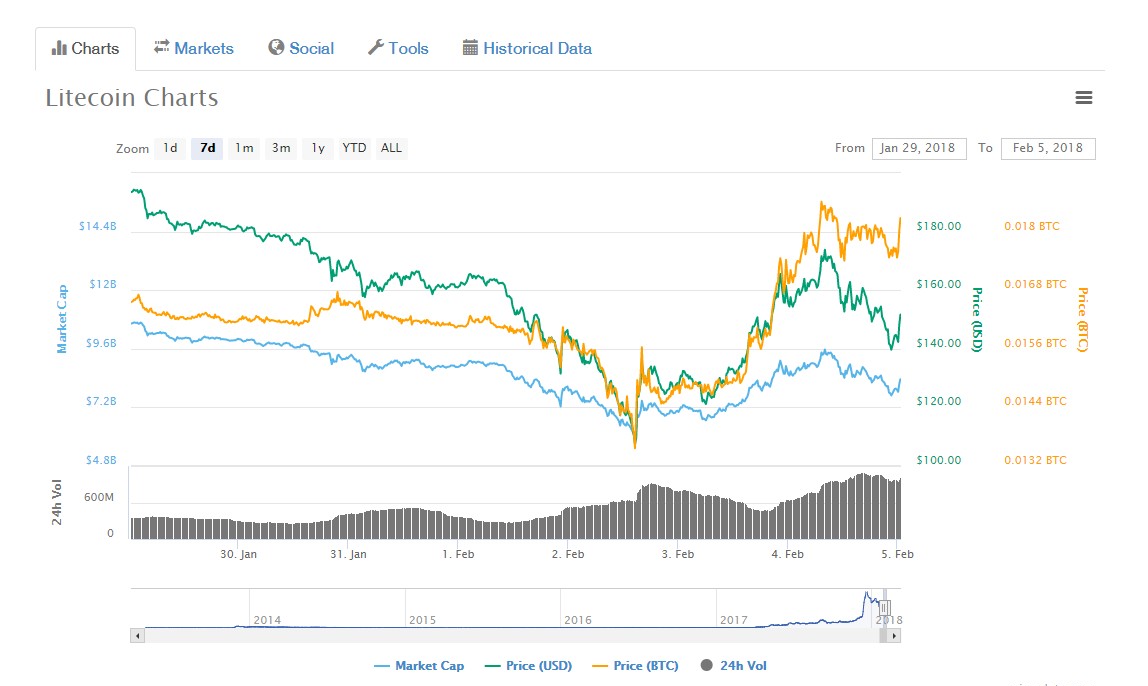 Overall, from my point of view, Litecoin (LTC) will rise this year to $1000 - $2000 if it will keep its deadlines and good news will come.
Also, i don't think this moment will rise it more than 50-100%, if it will do that.


Cheers



Sources:
NEWS
LITEPAY links
LITEPAL links
---
All product names, logos, and brands are property of their respective owners.
pictures source: Pixabay and related websites quoted above
collages or screenshots: @ilvstranger


---
You can also read this article here
MAIN BLOG:
Litecoin (LTC) - Two New Payment Processors on the road: LitePay February Launch and LitePal soon - Feb 04, 2018


follow me on other social:
TWITTER: @ilvstranger | steemit: @ilvstranger | INSTAGRAM: @ilvstranger | PINTEREST: @ilvstranger | TUMBLR: @ilvstranger