Ice breaking news from the mountains / Neues aus den Bergen
My entry for LMAC #14 by @shaka
---
[GER]
Ich hab da mal eine wilde Theorie über den Klimawandel und die Kleine Eiszeit nach der mittelalterlichen Warmzeit aufgestellt. Die mehr Fragen stellt als sie beantwortet.
Woher kam die Eiszeit? Gab es damals auch Pinguine? Und wer hat sie da hoch gebracht? Der Glacier Express? Vielleicht ein Eisbrecher?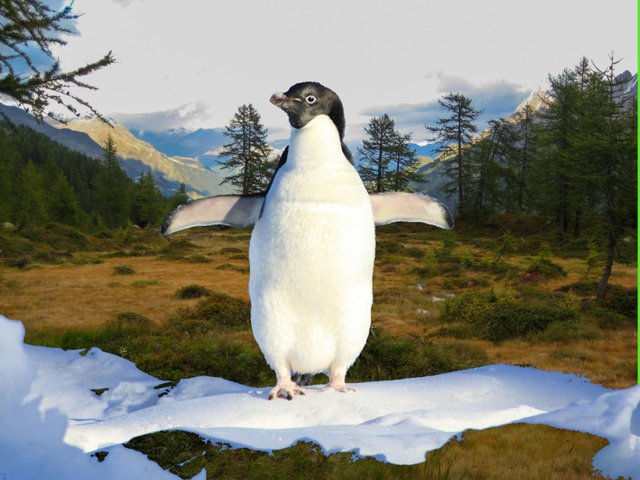 Ehrlich gesagt, ich weiß es auch nicht.
Ziemlich sicher bin ich mir aber, dass diese wunderschöne Landschaft mit ihren Mooren, Büschen und Bäumen tatsächlich vor langer Zeit im Pleistozän mit einem massiven Eisschild bedeckt gewesen ist.
Alle Infos zur #letsmakeacollage Challenge von @shaka findet ihr hier.
---
---
[ENG]
It's some weird theory about climate change and the Little ice age after the Medieval Warm Period. That asks more questions than it answers.
Where did this Ice Age come from? And were there penguins living up in the mountains. And who brought them all the way up? Maybe a icebreaker from the glacier? Or the Glacier Express?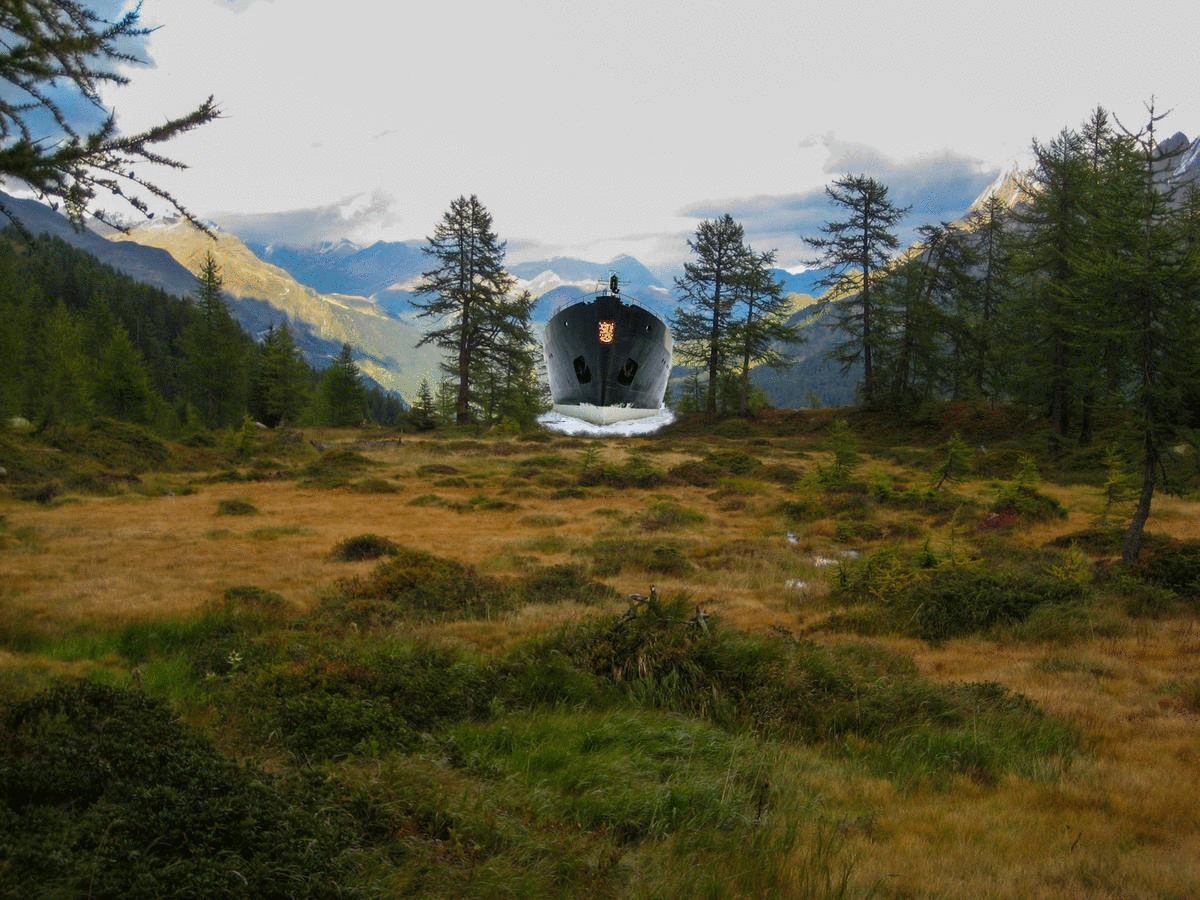 Honestly I don't know. But what I do know, it's very likely that all this lovely landscape with trees, moors and shrubs was covered by a massive layer of ice long time ago in the Pleistocene.
All further Information about the #letsmakeacollage challenge by @shaka you may find here.
---
Sources:
Original by @shaka, Penguin and Icebreaker from pixaby.com