XYO Network || Location Proof Blockchain. Easy. Fraudless.

The Overview
In the era where almost all of the activities we do rely on the internet, one of the most important features given is the location information. Everything starts with finding the routes, ordering stuff, or even tracking your lost phone can be done using the so-called location witness. The collected location data then can be gathered and sent back to whoever who needs it.
But along with that, comes the problem which is the lack of the capability to detect if the location has given is valid or not. If the given data was invalid, the risk of getting frauded by some irresponsible person is really high. To overcome that problem, XYO Network has given an efficient system of location platform using the blockchain technology.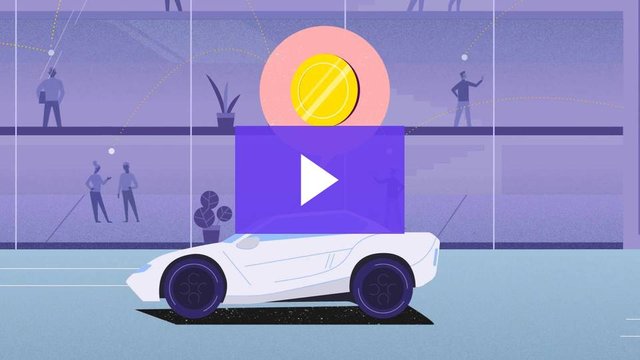 XYO Network - Crypto-location Oracle Network
The main focus of XYO Network is the verification of the origin of physical location signals. The XYO Network has four primary components,
Sentinels as location witness,
Bridges to gather data from sentinels,
Archivists to collect data from bridges, and
Diviners to fetch user's query, to collect data from bridges and to formulate answers.
These four components enable geo-focused, consensus-building and trustless verification of location data.
With complete and real location data, it will give the ease of access to transact, both in the digital world and the real world. As one of the platforms that make Oracle the system will be equipped with Bluetooth and XY GPS devices. So this system is very useful to make a fully trusted e-commerce, find your lost smartphone, or even find your missing pet if you connect it to the network!
XYO Token Information
Token: XYO
Token Name: XYO Network Utility Token
Contract Type: ERC20
Contract address: 0x55296f69f40ea6d20e478533c15a6b08b654e758
Projected Token Cap: $48,000,000
Unsold and Unallocated tokens will be burned after the token sale event. No XYO tokens will be generated after the Main Sale ends.
XYO Network Team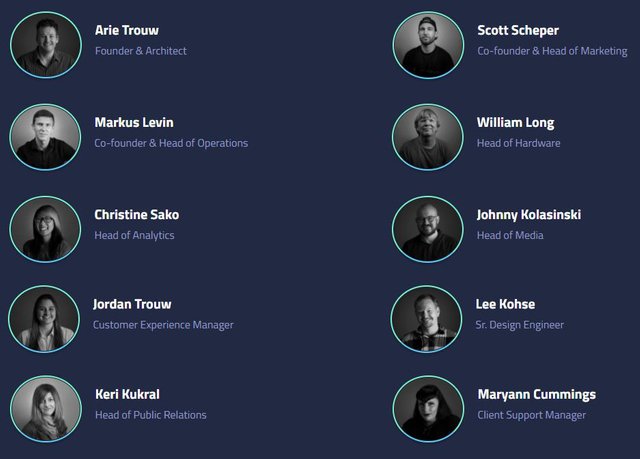 Useful Information
Website: https://www.xyo.network/
Telegram Group: https://t.me/xyonetwork
Bitcointalk ANN: https://bitcointalk.org/index.php?topic=3040825.0
Whitepaper: https://xyo.network/whitepaper
Author
Bitcointalk ID: icol333
Bitcointalk Profile: https://bitcointalk.org/index.php?action=profile;u=1046727
Facebook: https://www.facebook.com/icol33
Twitter: https://twitter.com/icol33
ETH Address: 0xb6Af5B5f3D9deaE646d3e473De993dfafa80060c