Golem Logo contest - 100 SBD prize quarantee
Dear steemians
I would like to announce logo contest for company Golem Trader Inc. Why do I want to spread this idea here on Steemit? Because I like steemit and I will rather spend money here, than any other site. The best thing is that I want to offer a payment of 100 Steem dollars with guarantee for the winner of the contest. The other thing is that you can increase your prize pool by voting and resteeming this post. I will add all SBD earned by this post to the prize pool. I do not expect that my contest will attract many designers as project curie but I would like to try it anyways.
Description
Golem Trader is algorithmic trading company based in Prague. For this reason we would like to use a Prague reproduction of the Golem as a symbol of our company. For the inspiration please check the Wikipedia. Golem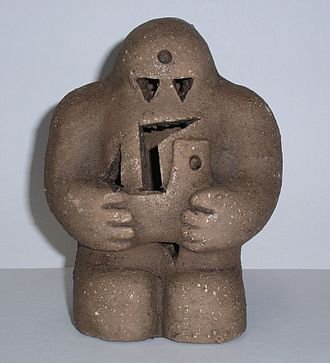 Colors and Design
Only requirement is that logo should be simple. Single color or 2-3 color combination. I like shades of blue, steel blue, black and white. You may or may not use sign "Golem Trader" in logo.
Rules
(please forgive me that I used almost same rules as curie logo contest. I really have no time to create own rules )
Submit your designs in the comment / reply section by 12.00 PM UTC Time ( 5. October 2016)
You may submit as many designs as you like.
All contestants have to resteem this post ( sorry for this but I have no followers to do it for me)
1st place: 50% of SBDs generated by this post. + 100 SBD
2nd and 3rd place: 25% of SBDs each generated by this post.
Disclaimer
Contest is valid once I receive more than 20 different designs
In case of low interest of designers I may or may not choose one logo out of all contestants
( winner gets 100 SBD only)
Make sure designs are original.
Golem Trader Inc. reserve the right to use top 3 designs as its own property.
Logo becomes to property of Golem trader inc. once is transfer of the prize is confirmed by blockchain
Winning designs will be announced on my blog at Friday (7. October 2016)
Logos which are only available in low-res raster, or non-editable format will be disqualified.
resteem this post, please