SLOANE SQUARE LONDON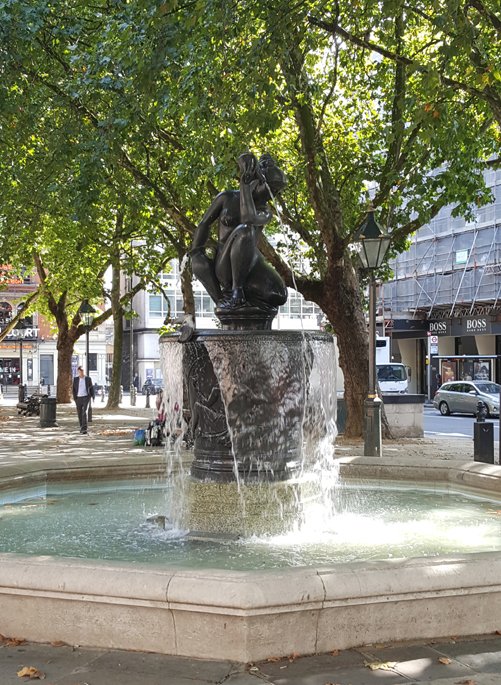 One of my favourite statues, she always looks so cool.
Placed in the centre of the lovely Sloane Square in the west of London, I come here often to meet my sister for coffee in Peter Jones, the department store, which is part of the John Lewis group owned by the people who work there.
In fact they have own wholly owned supermarkets in most of their stores but also as a food supermarket all over London. A touch more pricey than the usual supermarket food store, but they are innovative (our one has a great Sushi counter) and food is always fresh. They have recently set up a "Partnership" programme with farms all across the U.K.
I always do a silent nod to the little statue before I go in for my coffee. More rare as the days go by as my free time lessens by the day. How I appreciate that free time now there is less of it. Bear that in mind as you go about your daily lives. Every moment is precious.