The Longest Zipline In The WORLD OVER WATER in Hannah's Beach in the Philippines!
TIP: If you can't beat fear, just do it scared!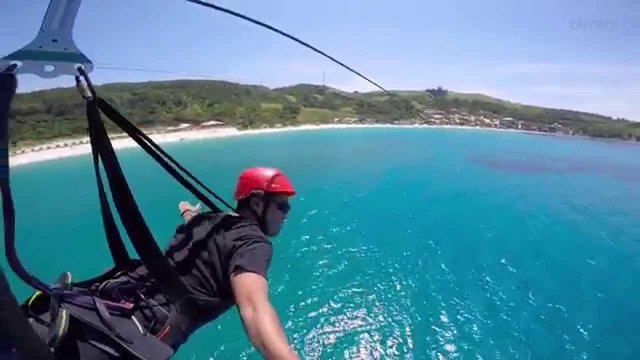 This time I am going to introduce you to the Longest Zipline Over water, reportedly in the WORLD in the Northern Part of the Philippines.
Perhaps you didn't know, that the Philippines has a total of 7,500 islands and which only 2,000 are inhabited.
And these islands have its own unique natural unequal beauty on the the planet.
Before... in our elementary books, it was just 7,100 and the rest are newly discovered!
This small country that is composed of small group of islands has one of the most finest white beaches in the world.
And one of those is called the "Blue Lagoon."
Dubbed as the Jewel Crown of Ilocos Norte, a region from the northern part of the Philippines! And where you will also find the LONGEST ZIPLINE OVER water in the WORLD.
By Hannah's Beach Resort and Convention Center, a two time awardee of the Most Outstanding Tourist Destination in the Philippines for two consecutive years.
Called the Hannah's Zipline, to be exact spans 1.2 kilometer from its starting point from a tip of a small hill down over the turquoise water to Hannah's 5 star beach resort.
---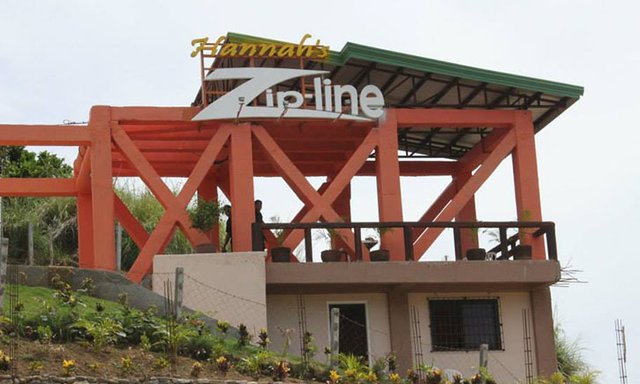 ---
From the starting point..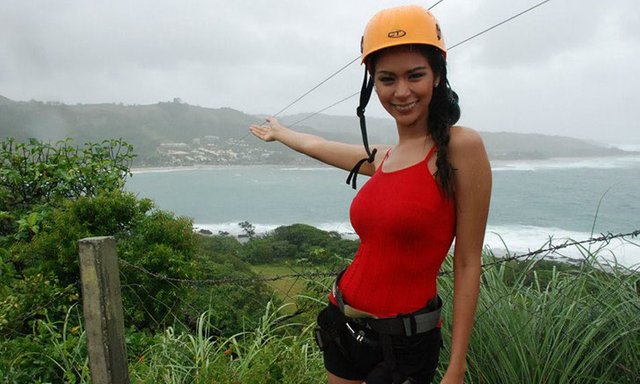 ---
First things first...Dos and Don'ts!
As you know the weather is unpredictable just like in any other places it is necessary to take precautions. If you are unlucky, and the weather seems harsh or if you feel that its not just the right time to do your superman....then please DONT. You can always try again the next day or when the weather is back to normal or atleast a little less windy so you'd fully enjoy the experience since the best time to do it is when you can clearly see the blue horizon accentuating the breathtaking beauty of the ocean.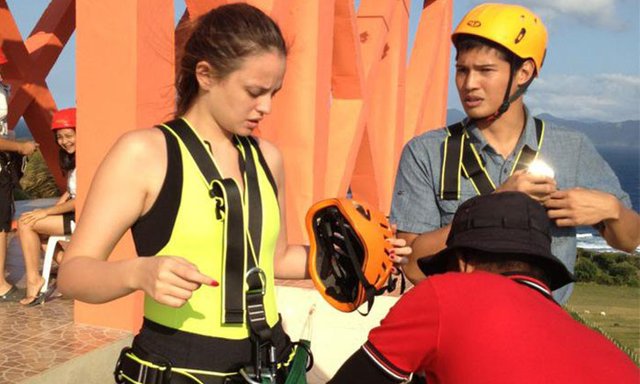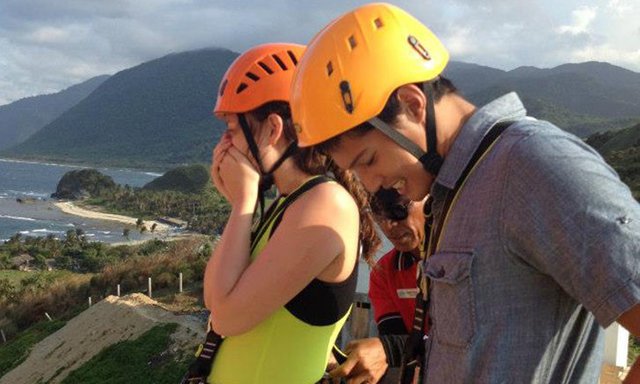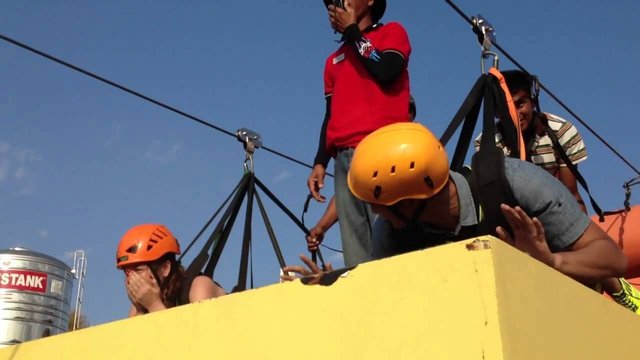 Down to the platform......
Total minutes: 1.30 seconds
Now, the first thing that comes to mind would be...the price.
You can choose two different positions in two different prices.
-$18 US for a superman position
- $16 US for a sitting position
If you have a kid (2-6 yrs old) + $7 US additional fees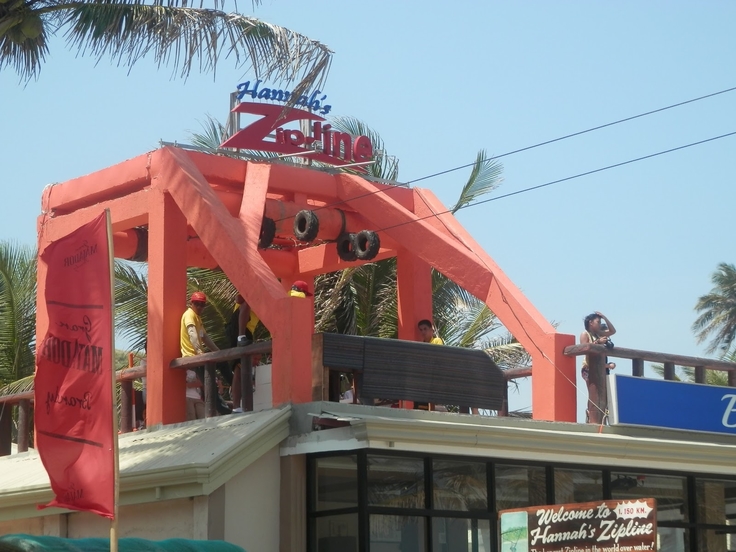 ---
The process...
Pay the fees
The crew will assist you with your gear
A Jeep will take you up the hill, the starting point
Re-check and tightened your safety gear
Be BRAVE!
Have FUN!
Feel AWESOME!
Another tip! Please don't bring your phone, or any stuffs with you. Tourists reportedly dropped their phone in the water while taking selfies in midair. You can request the crew for a professional photo instead beforehand.
More tips... for the girls! It is important to tie your hair neatly to avoid scuffles with your hair.
"But this exhilarating ride hasn't just been featured in various TV shows, magazines and online as it garnered the name of the most longest zipline over water, but also because of its its scenic "Blue Lagoon" that will leave you spellbound."
---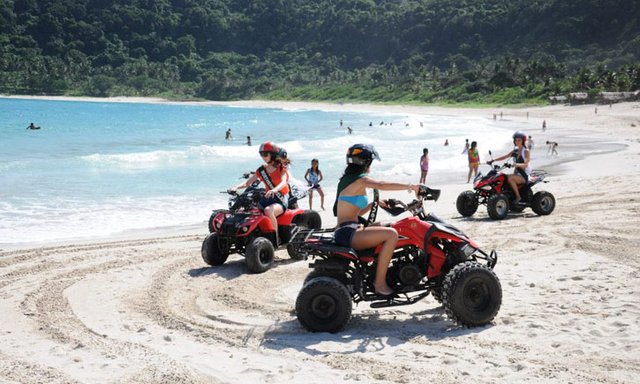 ---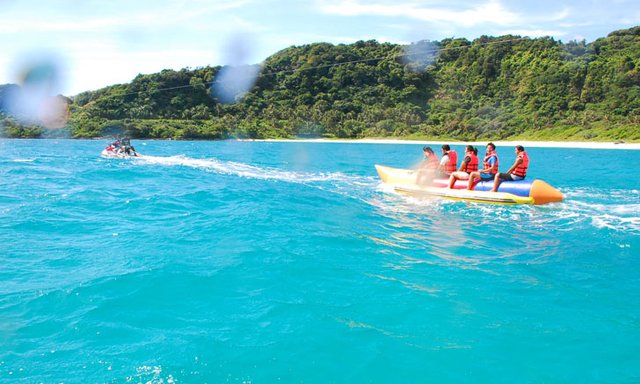 ---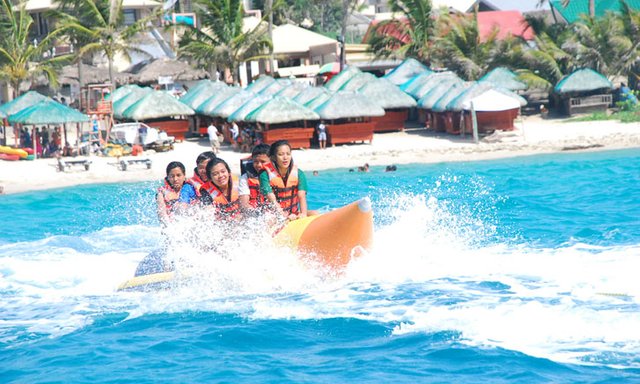 ---
Now to get there...
There are only two ways from the capital Manila to Blue Lagoon in Papudpud. You can either take by plane or by land.
I'd take by land if you ask me...since I love to joyride with my friends. But if you want to get here real quick, it will just take you approximately 45 minutes by air.
When you arrived in Laoag International Airport, ( Laoag is the nearest big city ) you will then have to travel for 1hr and 30 minutes either by a rented van or bus. If your on a budget.
It will take you probably 2 hours by bus though.
Before traveling...
Its very important that you book your stay first.
You can book at the most famous five star resort in the place called Hannah's Beach Resort and Convention Center. You can book in advance online.
Or if you are more like an adventurous type. . .you will find many transient houses and homestays along the way!
More about the place...
Into the "Blue Lagoon" of the Philippines

I also happen to live here. No hate!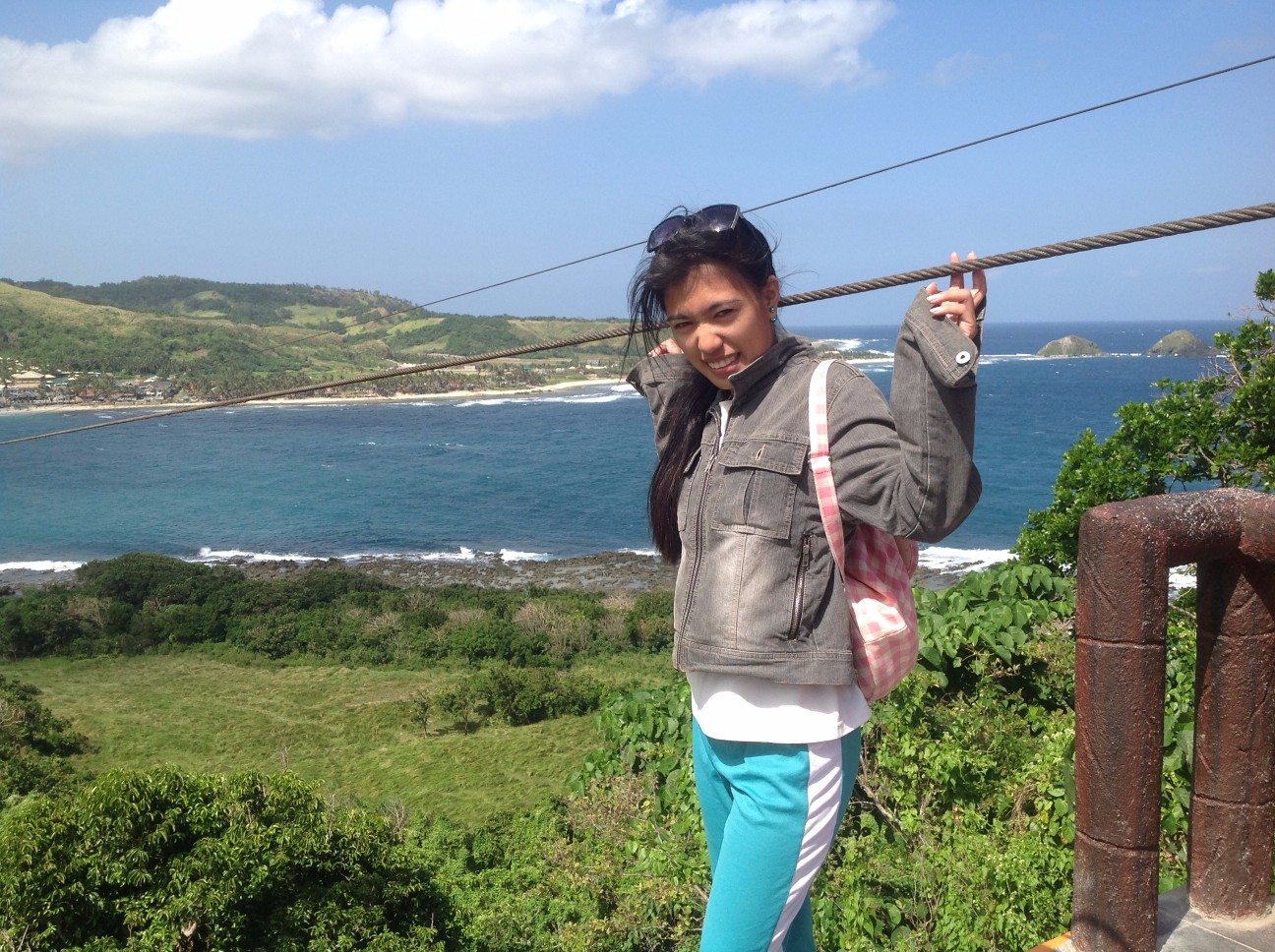 ---
So I might just give you a free tour...;-)
Thank you so much for reading!
I hope you like it!
Till next time...
AND DONT FORGET TO UPVOTE!!!