Long Exposure Sunday contest entry - Venice at night
My submission for the Long exposure photography contest sponsored by @juliank is from a recent trip to Venice, Italy.
The white and red streaks going across the frame are from a vaporetto (water bus) boat.
I really love how the light drew squiggles on the rippling water and it was captured by the long exposure, but that the ripples were moving too fast to be captured so it looks like the water is smooth.
Thank you for looking. Enjoy.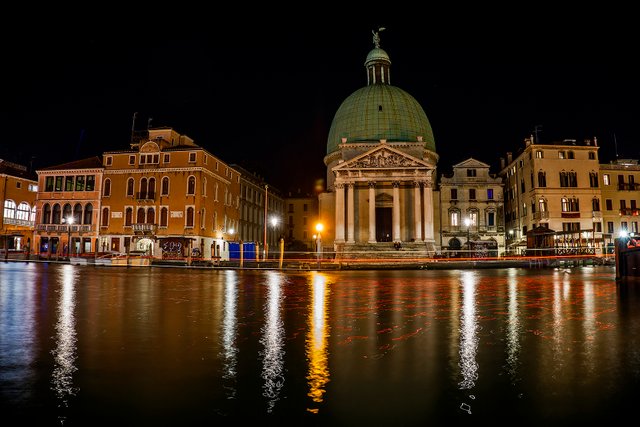 I took this photo with a Sony A6000