Los Angeles Urban Homes Holiday Priority Tours
LOFT BLOG LA ONLINE STORE OPEN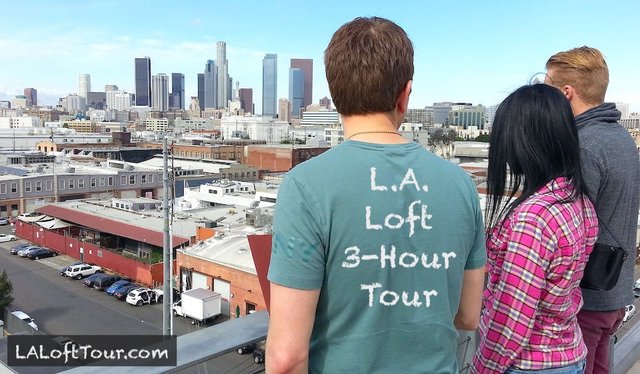 For extra flexibility to view lofts for sale or for lease during the holiday season, take advantage of the Loft 3-Hour Tour or Express Tour. For the best search and property information, try the Premium or Pro membership. The most amazing lofts for sale and for lease are now some of the best deals too. Historic industrial style live/work condos in Los Angeles have outstanding character. The Loft Blog 3-Hour Tour provides access to valuable exclusive information and unlisted properties. The Priority Express Tour gets quick access to a single unit. Get the Loft Blog advantage! | Blog Video
L.A. LOFT BLOG FREE
The Authority of Urban L.A. Real Estate
LOFT BLOG Home Search FREE
Lofty L.A. Homes For Lease | For Sale
L.A. LOFT 3-HOUR TOUR $295
Twice as many lofts for lease | PAY
PayPal - The safer, easier way to pay online!
PRIORITY EXPRESS TOUR $25
See your favorites fast! | PAY
PayPal - The safer, easier way to pay online!
Loft Blog Premium $29 / mo.
Exclusive information. | PAY
PayPal - The safer, easier way to pay online!
Loft Blog Pro $99 / mo.
For real estate pros | PAY
PayPal - The safer, easier way to pay online!
LOFT & CONDO LISTINGS DOWNTOWN LA [MAP]
Lofts For Sale Map Homes For Sale Los Angeles
SEARCH LOFTS FOR SALE Affordable | Popular | Luxury
Browse by Building | Neighborhood | Size | Bedrooms | Pets | Parking
Get in to see your favorite lofts.
Copyright © This free information provided courtesy L.A. Loft Blog with information provided by Corey Chambers, Realty Source Inc, BRE 01889449, MPR Funding Inc NMLS 2000513. We are not associated with the seller, homeowner's association or developer. For more information, contact 213-880-9910 or visit LAcondoInfo.com Licensed in California. All information provided is deemed reliable but is not guaranteed and should be independently verified. Properties subject to prior sale or rental. This is not a solicitation if buyer or seller is already under contract with another broker.