Why do people fall in Love?
Falling in love is an amazing feeling everyone parleys about. The initial phases of the whole huge magical adrenaline rush make everything as crazy as possible. The dizzying feeling of new intimacies, two hearts thumping, two hands touching and emotional boundaries crashing down brings a storm in your calm mind. And then you realize that being in the love is the most beautiful feeling you can live with. Though after months and years, the spark of a romantic relationship slowly fades, and the affection that binds the two is called love.
Everyone knows about the magic of love, but have you ever wondered if there is some science behind it? Well, there's a science behind everything, and "Love" is not an exception.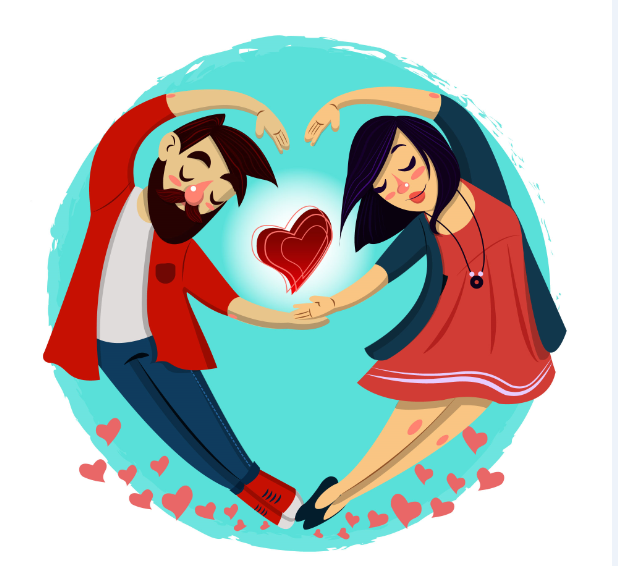 1. Because of Isolation:
Spending time alone with some another person can bring the intimacy. When you are together for a long time, enough to know each other very well, you might be habituated to each other's company, developing the spark of love.
2. Because of your hormones:
Your heart pounds faster, mouth goes dry and emotion swings when your new lover rings the doorbell. It might not be the exact case every time, but something similar happens, which is basically a stress response. Adrenaline, serotonin, and dopamine all come into action in love's early stages. Just like a cocaine effect, love-struck couples have neurotransmitter dopamine that stimulates an intense rush of pleasure.
3. Because of physical appearance:
A guy falls for a tall, fair girl with the impressive figure when she passes by. Well, the first phase is all about attraction, and the other time you meet, it might be a love. The dress up, makeup and even hairstyle might attract you to a particular person. And then when you approach them, the love might just happen.
"Visual, regular olfactory, tactile cues and auditor" happening in "the proper time, order and place", is why we fall in love, says psychologist Mark B. Kristal in the University at Buffalo College of Arts and Sciences
4. Because of the smell:
Though it sounds a little crazy, studies have shown that the smell of your partner plays a role in love. Volumes have been written about smell and pheromones in attraction, even love, and marriage, and don't we all know it's true? Women, especially when ovulating seems to be attracted to men's scent of testosterone to a greater extent.
5. Because everyone enjoys sex:
Love is not all about sex, but yes an important part of it. Sex relieves stress, boosts immunity, boosts heart health burns calories, and improves intimacy … and so much more. So love and sex both are good for us.
6. Because love is a drug:
A study in Atlanta conducted that that monogamous pair bonding among prairie voles affects the exactly same brain reward circuits which are responsible for addiction to cocaine and heroin.
7. When craziness matches:
You are likely to fall in love with similar craziness as your own. People with similar hobbies, choices, and tastes are likely to attract. ". Do something thrilling and exhilarating with the other person is likely to keep the spark alive. Well, it's not always the case as people often say "Opposite attracts".
What are your opinions? Loved to hear from you.