Dear Girls not every "I Love You" is real
So let's just talk something about true love. As we all know and realize that love is a beautiful feeling and at the same time it is great responsibility. Love without responsibility is just like "Growing a tree without pouring water".
So here is small story which will make you understand real meaning of true love.
It is a story about a hardworking boy and a beautiful girl. They were in a relationship for around two years. Both were madly in love with each other. On a very fine day both were sitting in a garden where they saw an old couple who seemed happily married. After looking to them they saw each other and smiled. The girl got so happy after seeing such a lovely couple and a thought came in her mind that she should also get marry with the guy whom she loved wholeheartedly. She decided that she will talk to the guy at that moment in the garden on the idea of getting married; she was so much excited and confident. Girl holds his hand and tells him with a shy face "let's get married."
The boy got surprised on that statement hearing it suddenly from his girl. The boy loved her truly and was happy to hear it from the girl that she wanted to marry him. After making the statement girl was eagerly waiting for the reply. Boy, after thinking for a while he replied "I love you so much but I am not ready to take the responsibility of a married life." With that reply girl was stunned and kept quiet for a while. Few minutes later she humbly asked, if you love me truly than why can't you take the responsibility for me? The boy had the same thing to say, yes I truly love you but I am just not ready enough to take the responsibility.
The girl did not know what to say further, she was in real dilemma.
If the guy truly loved her than he should be man enough to take the responsibility of her. No doubt his carrier is equally important for him but when you say I love you to someone it becomes a person's duty that to do everything possible to make them part of their life, forever. In fact, it gives you more strength and also helps you in achieving your goals in life when you have genuine support from someone.
From the story I would like to say something to boys and girls:
Boys: If you love her truly than be strong enough to take the responsibility of a married life.
Girls: Not every "I Love You" is real and spoken from the heart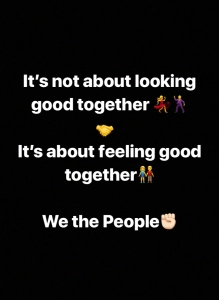 Important Note: It is completely OK if you are not having a boyfriend/girlfriend.
I don't know was the guy really in love with her or not. Give your opinions too on the Article in the comment section.