Love Collage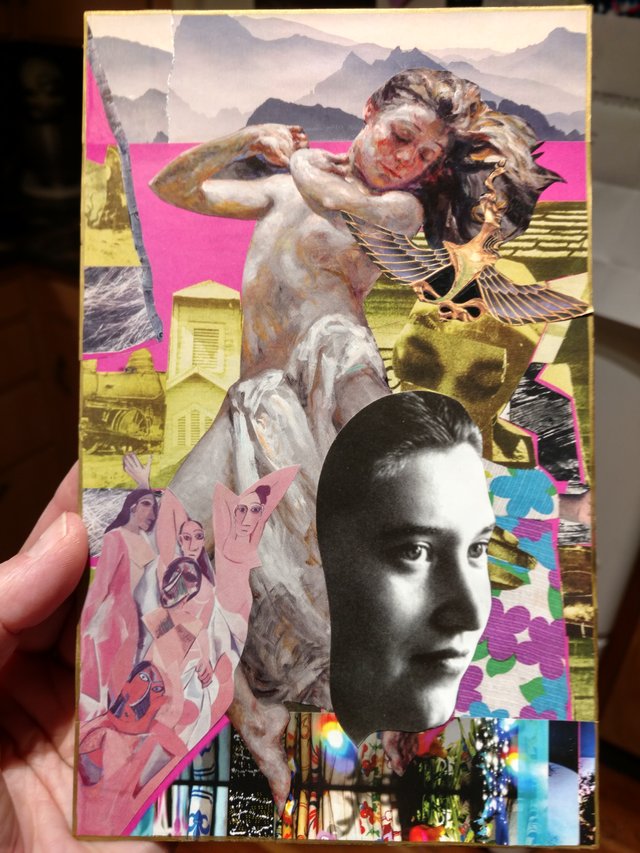 Without much explanation in words, I paste for your Valentine viewing, two collages I created two weeks ago with one of my son's. We talked and cut and snipped and glued into the wee morning hours. I have to say there is something I really love about spinning records, drinking tea and cutting and rearranging the waking dream onto and into cards!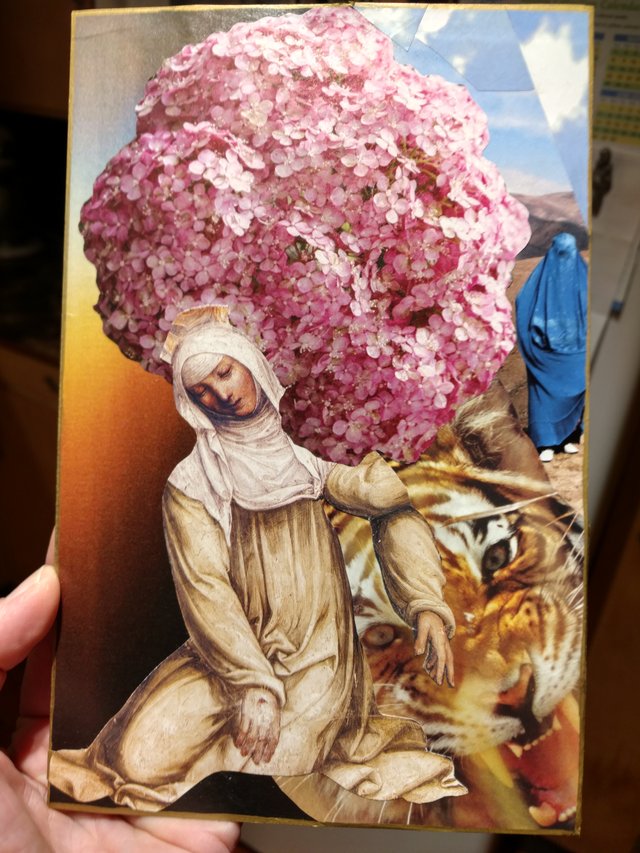 And, what do you think of the weighty hydrangea? They're practically as light as air, but at this size...
Several times I took this one apart, but the images wanted to be together and so I obeyed.
Some make all the same sized cards and create for themselves their own deck of tarot cards.