Four years may be a lot of time!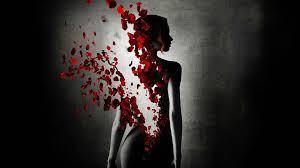 Four years may be a lot of time! It was not known in a short time. On 2013th December, 14 on December 8, 23 was like a different kind of love. I wanted to be my every day. 23th November. If you are so emotional, maybe i want to forget or forget the reality. But the real potent, he wants to come back to the bar. He is the best to be in it and I have to have it? I couldn't stop the reality. He is right back.
.
Just a few days, just a few days! Still I think your affection has been born. Can't leave. Love and Maya! Two standing in two. Who are you? Love is not in love. It's hard to take a decision. One who has to leave. This thought is a bad mind? Hey crazy mind what is bad!
.
I love you and I love you. Your mind is bad. Your emotions touch me. In your smile, my world becomes colorful. And I know how I feel for me. I don't like it. I don't want to be a bad reason for your mind. What do you do now? We made it easy to make your decision.
.
I know you have a strange match between your love and affection. You were telling me! We both call you the blue angel. Both of you arrange dreams with you.
My Kingdom was maharani. I call me commander. Big wish was the king of maharani! I will be the king. What is the desire to fulfill all the wishes? You say my all wishes are not fulfilled. I don't wish to do more. Trust me I have left all the wishes in the sky and I have no desire.
.
I will love you in my absence. I will forget you in music. Never be illusion. Love is not the world. Love is all the world.
.
Stay good with love. The illusion will go. Forget me. Four years is very low.