Romantic love story
-Also income!
I do not want to see you go to see my sister.
I will not do anything or you earn income, if you say something, Dulabai was calling!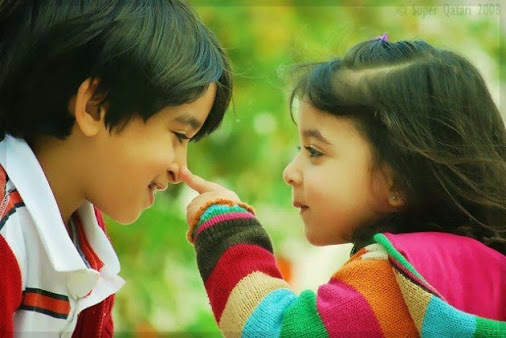 I do not have any money!
Who has not said this? So your eyes are standing in front of your eyes!
Who's that?
-It's me!
-House how much! I used to say!
-What is your friend, do you dulabai?
I mean, I mean, but I do not know ...
-What is your sister?
-You say when you call a staunch boy, never go ahead!
-Show your friend?
.
Who will show Rima to this?
That's the one who's got the tempest come! (Mindfully)
-Have you come back to him again?
I do not wish to come! This brother said that he was my brother or sister!
-Koh! So you said whom you call him Dulabhai!
-Who's him? I'm just this brother.
-At the face of speech which is in the house!
Why are you waiting?
-Is not I will admit?
Only a small sister can do it!
That's it!
-Our father!
.
-And this is what you are saying all day and night, my little sister?
Something!
What does that mean?
What did you say?
Are you her dulabai? I am your wife
That means that it will be two days ago!
-Key!
Nahin Nahinah! I do ...
-Did not say anything, coward!
I am not running, I will come again to answer, then I will see man or coward!
The man has understood that for two years, a boy can never say that the boy who loves to love is a man again!
-What is my fault for you to walk in front of me?
Well, you can see it.
.
I was laughing with whom I talked and Rimi is trying to line me up for two years, but I have never been told to love. My little sister also tells me to stay away from me!
.
-Did you not tell me when I'm going to college, do not you follow me? Are you coming back today?
You're coming forward in front of me today.
-Man?
-nothing!
Do you hear a thing?
-Yes, do not tell!
-Asale ....
Do not say ...
Why are you so tempered?
That was to say?
-Hum!
-Can the end?
-Hum!
Now go.
-Hum
Why are you just doing hoom?
-Hum.
-Geli from here!
Whoever you say to Omega husband?
-Hubu is not a husband!Tomorrow, you need a help from Sumon!
-What?
I know that for two years I have been trying to kill Rimi in this way, I do not want to do anything in this way, but I am afraid to say it directly, if I do not repeat the mood again, so how will I know if I love him? If the solution is .....
Well, you have to think.
Well, think about it, sooner.
I want to ...
-Have you got it?
-tho
Did you get anything?
Do not let me think in silence!
Well done!
-Idia!
-What?
-Rimi does not have a younger sister, Rima? Is it a tenth grade?
-Hum!
Explaining the concept of love with her for a few days, I believe that Rima can be examined in this.
Your idea is good but how many of us junior Rimi sister on her, how can I convince her?
-What is agreed to see!
-Well!
.
-Oh, Rima, on the other hand, the income is a little bit heard.
Is that brother?
-You need a help!
-What?
How many days do I have to play love?
But why?
-I know that I love your friend but I do not know whether your love for me or my loved one! Did you ever talk to me about your friend?
-Ham said, but Apu said that you do not talk to me in a clue about your subject!
But I do not understand why it is said!
You follow me every day!
-Oh this thing! Well, that's what I told you?
Well, I can.
.
[Next day]
Come on in Rima Fusca shop, Rimi is coming, let's get started! Lights, cameras, action!
-More more!
I'll give it to you!
Why did you come here?
Why are you eating my sister's fuss?
-My girlfriend in your sister's fuss shop!
What does this mean?
It is very clear that you can see that it is mina! And you do not have enough sense to understand it! Now go!
.
This is Rima, I'll feed you!
-Oh, okay.
What's that?
I fed my sister, now she will feed me! What do you say sister?
-Yes, no, I mean I'll give it to you!
Oh, if you want to pay a bribe!
-Why did you order me or bill?
-Hum, you have to pay!
-What to do, the bill came with me.
.
[Next day]
-Hashib's brother is coming to the start of the act!
Get out of the box, Rima will love you, the boy's boyfriend?
Take out the flower from the hand! Eh! I'm telling you not to be in front of him, what is it from here?
You do not love anyone, do not I love anyone?
-Man?
I love him!
Love love! But the milk that has not yet dried, love again!
You manage to manage, I'll marry her!
Do you mean to marry him? And what about you?
-What will be my husband will be married!
-Damu Phalaiya Dipuya share the share!
It would be better if you talk about the milk teeth and I can love them!
Eh! Can you love me? Mung! And understand your dulabai? Not love!
-Hum understood! Dulabhai, you have to cope with my work!
This is the meaning of work to listen!

-Asale means I was checking Rima and you do not love me!
Was it a drama?
Hey there!
That's why I tell you, go, do not talk to you!
Well, I'm going.
Here, where are you going?
You told me to go to Rima!
What does it mean?
I did not tell me more!
-Oh, can you still do it?
Nah!
-Projos!
You will love me, this is a bakhatini!
-Hum! Thighs.
What's that?
For two years I used to love me for so long, so late to cry! What would have happened if I did not say so much time?
-prasasasas ......
-What's this for?
When the villagers know about it then why do not you ever come and ask why? And to keep you in love with me, to wake me up every night! And to love the mood despite the love!
.
Do you know that he is adamant by the rule?
I know!
Right now, what you should do now!
-He got it!
-Afterwards, the face was hidden in my chest, and I got embroiled in my love!
-Delive!
Who is this?
I'm your shalika!
-What is it here?
I'm coming to share with the boy!
Well, if you are happy with the bride!
-His trees will eat the trees and also the floor will be gathered! The share of that! Why do you share it? It's just me!
-Hum is your own! I am also a dulabai!
-Hum!
I have the right!
-Key!
I mean, you do not have to eat any food, and you do not give me food for that day! Today, Dulabhai will feed me!
Let me feed you, and will feed me!
Apu!
-What?
-Why?
-What?
Tempered, gundi, bakhtini!
-Hahahah, and your brother-in-law!
-One cuff!
Thank you so much!
-Who?
-Eye Bakhatata to help me!
I have a lot of interest!
What does this mean?
Now, I will be one of my favorites and I will be the only shali, so only a small person can be as small as a small person, such as ice cream, fuchs, and what is the objection!
So, do you say that you are not sitting to empty the pockets of my bride, is not it? It is my duty! I have won the title for two years, and you are!
-Hum and so on your face! I just want a treat!
-Hum, my, just me! What's your treatment again?
-It's so beautiful that I bakhatatea blurred!
My actress is here, from here.
-Will he give the treat? If not, I will not go from here!
Okay! Come on! Let's go! Come on!
-Thank you, my sister-in-law, Kipta!
-What are you saying?
This time, hold your brother's hand, and stay calm and keep looking for some way!
Rima went to Rima's hands by holding her hand, I was also walking with Rimi's hand! It's going to be quite, I can not say, the end of love is over!
.
Do not let the boyfriend and boyfriend's love story ..........