Shortly before, I and Shahida were divorced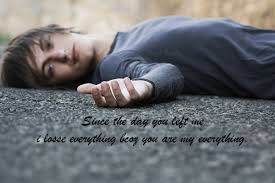 Shortly before, I and Shahida were divorced. So do not like this fagoon spring season to me. I can not accept the black color of black magic. I think it is poignant for me to say that the arrow is broken by the words of the river. The sound of the cocoon of the bushes seems to be monotonous.
.
Our life was very good. All day long busy life, we were away from mechanical life only. It was a practice to spend time enjoying happiness with Shahidah. On this day, I used to say to kiss the cup of tea and I wanted to say, "Who will bring me from a class? Which cloud is hidden in your shadow? Will you drink in the water of any water? Will I give you any love? "
.
He also smiled sweetly on my chest and said, "Storm storm, I love hot tea in front of the house."
.
I kept my sahidake very long But every story has an unchanged rule that we can not delete if we want. This change can not be changed if you want. Such rules were also in our lives. Who knows, a rule will push us two people on two banks?
.
We should not have been able to marry her without her parents' permission. Every time we thought that they would accept us after marriage, then we were wrong. My father is a hard-hearted man. Of course, it was his right to say it would be wrong. I was one of my parents' laps. They had thousands of dreams about me. I spotted all their dreams and married Shahida. Maybe there was a mistake of youth, the crazyness of love if we were to die. Wrong mistake is the mistake?
.
Today my father has died during his death due to death in hospital bed. At that time the father said, "The son does not give me soil on my grave, the boy who grew up with my hand, took my hand without me." My father could not accept Shahidah. Shahid's father could not accept me. So both of us together today have made two strangers out of husband to return the happiness of the two families. Signs on the paper as a divorce papers.
..
But the story is not here at all. My father Shahid's father wants us to marry the people of their choice. I agree with my father's condition. Called Shahidah last night to call off.
I'm going to marry my favorite girl? You stay well
0 - Congratulation. I too am going to marry my family's favorite son. You stay well.
.
No more talk came out of our mouth. Cut off the phone and let the tears of the two leaves. Perhaps Shahida has done it, but the phone's emotions are not seen in the phone. The loss of his love is not seen.
.
My father is a little fit and returned home. My marriage started crying out loud.
.
Today is my first marriage in Falgun. I do not know when Shahidah married. I did not want to phone him if he wanted to call me a conscience. I got married to my parents and I went to the house. But it is in my mind that she is the girl named Shahida.
.
I saw a girl in the house of the bus, giving a long veil. Since I got married to my father's choice, I do not think she needs to look at the girl. Standing from the front, I said to him, "You may have my wife, you have all your rights, but I am still not mentally fit. For the week, I got divorced with my first wife. As long as I can not pick myself up, or you can adapt yourself to me. If we were in the same room there would be nothing between us. I'm going to the next room to sleep, and you also fall asleep. "
.
She shrugged her head and asked only yes. Shortly after that, I heard the sound of my door shut and I opened the door. My dad is standing in front of me. Before I say something, my father said, "I have never seen anything bigger than your happiness. You told me once, but where is your happiness, but you found your happiness without telling me. Do not you know, if you bring your happiness, I am your father the happiest. However today I have brought you happiness. There is so much to bring your happiness to myself. Here is my happiness. "
.
I just could not understand my father. As soon as I understand, Shahid's father entered my room. And he began to say, "Let the world be your son in law. Why do not you understand that happiness is our happiness? "
.
At that time I did not understand. My newly married wife is none other than Shahida. Hearing the tears of happiness, he dipped his eyes and started hugging his father. Although not every man is a great man in this world, every father comes to heaven as a child for the child. Those who just do not know how to bring happiness. "
.
The father hugged me completely and went to smile with a kiss on his forehead. I slowly went to my bride and I raised veil. In his eyes, the ostriches were flowing water. Before I could say something, he said, "Why do we trouble such a great father?" Who could think of our happiness only from our birth, Rashed? "
.
My language is not something I say, and I just say that I embraced Shahida. Do not make the mistake that we did in the future. Parents who do not think of happiness to anyone except our happiness We did not know the pain of the parents. Shahid said with a kiss on his forehead, "Welcome to the house of my broken house. Shahidah hugged me tight and fell asleep. After awhile I went to my father's room and started to tell my father. "I do not understand, I'm sorry to say sorry"
.