The story of love coming back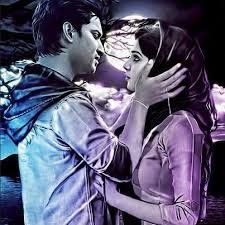 I have been quite good for the day.
Anger has left his father there
It's going to be quite comfortable. Now I understand that really
People are born free from birth. But Babu too
Missed.Beceryo may also miss Baba.
But still can not speak
Can not cross
Titli has been running over 1 week.
I spent days very freely. In the morning
There is no market to rise
Take lunch and luncheon lunch
Do not say
The night of mosquitoes can not be hanging
Dent
Life. Oh peace.
Now I'm a little bit of what Titel needs
Slightly a bit cold
Looked like I was repeatedly saying "Titali
Turn off the fan. "But once you understand it
Titli is not next to me. Then all night
I could not sleep
I got hold of this one
Single
To see how much storm you've missed.
Tell a story once.
I am at 2 o'clock
Standing in front of the house of the Titlis
I'm calling the phone to Titi.
-Sleep, are you sleeping?
-Humamamam ...
Open the door and do not look a little.
-Who?
-Ah, do not see.
-Oo ...
-Humamamam ...
Why are you here?
You want to see me.
-are you mad....
-Hum. For you.
Please also. Go to see the drawer
Scandal will happen.
Even though the man standing near me saw me
I could not catch me. I ran one
Let's go to Chipagly. Who gets me.
I understand how big Romeo I was. But this is
How can I do 2 weeks without the girl?
I do not understand. I'm wrong in my case
What was the day I was going
Tempered type. Very bad in the middle
I used to go
I would have been without Titolai
I can not sleep.Deepup office
Looking forward to the telephone. When
Tilphi will say "lunch" with the phone.
Someone
Do not say.
For a long time, I will be thinking of taking Titli.
Titli could also call. Today
Goes ahead
The girl's father opened the door.
-AssalamuAlaiqum ...
-Walaykum .... Come on, Dad. Come in
-Why, where is Titli?
He's in the room.
-I'll go?
-Yeah.
I opened the door and saw Titali crying. Hi
I've come to understand that already before. I am
Suddenly I went beside the bedana.
Kapa Kapa said in the voice -
-Titley, I'm sorry. I'm wrong at the end.
Titali me before the end of the word
Hugged. Mother weeping. Whispering.
I am
I wiped my eyes with the old finger.
I'm driving a car
Sit down. Babu in his lap. Babu is sleeping
Dry eyes
He is crying. Now he is happy with his face
The pressure is over. We are happy to come back
I'm going Love nest. The road is empty.
The car is running at its own pace
"Road, you're on the way
Tired Sleep. "