Love in Paris!!
One of my favourite shots clicked during the golden hour in Paris.. The permission of the couple was taken before clicking the shot.. In fact, the couple actually wanted me to click their picture on their phone and then I requested them if I could click a picture of them using my camera.. They happily agreed..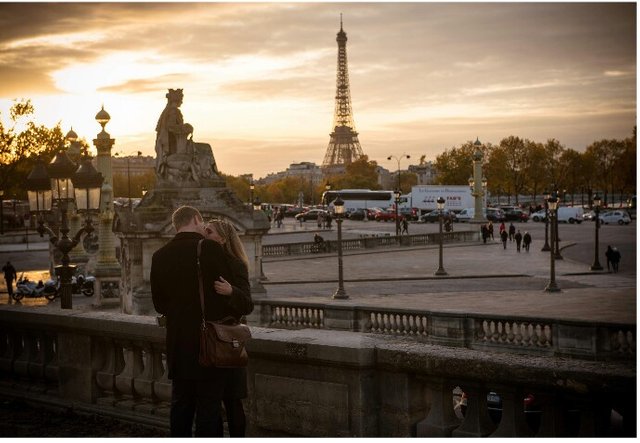 Its always safer to ask permission of the couple before clicking such pictures.. I know PDA is a cool thing abroad but it's never cool to click pictures without the permission.. If the couple files a report you can loose everything.. So please be careful..
Hope you guys liked the picture.. Steemit's one and only Superman signing out!!