stage of wedding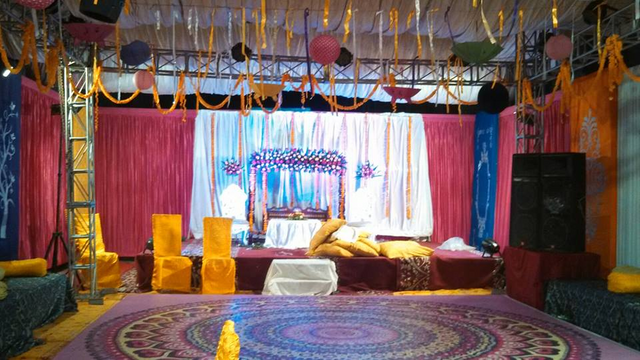 White pillows covering the yellow flowers spreading fragrance toward the atmosphere of stage.
So we have to use yellow covers for the pillow to match with flowers, at the wall there are purple color pardas like inauguration of valued couples.
Carpeted has multiple colors spreading the blooming sensation of ,So this style of stage is easy and economical environment friendly.