Loyakk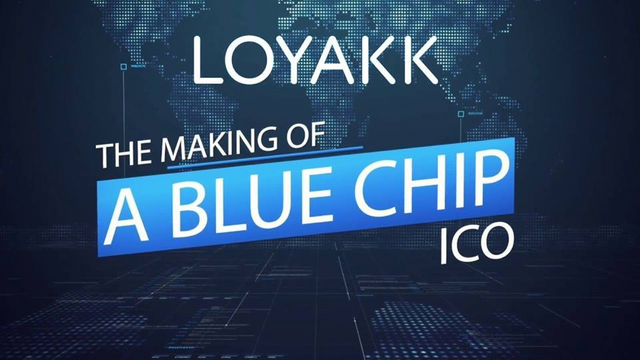 They say that ties solve everything. And is it right for a person in terms of its effectiveness? Now we will consider this philosophical question. To begin with, any human activity does not exist in a vacuum and interacts with the activities of other people. That is, either it is a source for realizing the activities of other people, or it itself consumes the results of other people's activities in the course of its activities. The same applies to business. Any process of production of values ​​consists of a chain of businesses. For example, a factory for the manufacture of wrenches and automotive production are elements of a single chain of the automotive industry. But much depends on how much the leaders of these businesses will be able to find a common language, which is not always possible. Often, human qualities are put first, and not the profitability of the proposal, the human factor reduces the potential effectiveness. And if these decisions are made on the basis of facts, rather than emotions, with a large share of automation, then on a global scale, progress can become much faster. Just for this purpose there is a project Loyakk, which now conducts ICO. About it our review.


---
---
Problem


Nowadays, communication is everything. People find professional links on forums, mitapes, conferences, on the Internet. Someone's suggestions come in the mail or in the messenger. In a word, chaos. But even in this chaos, many achieve relative effectiveness. Although this is quite difficult, given that some of the proposals are spam, and sometimes fraud. Sometimes someone just does not have someone to talk to. This is what the global economic infrastructure looks like today. It has outlived itself and its minuses are becoming more obvious.


First, trust. The human brain is so arranged that people do not tend to trust strangers. Although they are happy to trust those with whom they were introduced by common acquaintances. But the problem is that the rest of the people remain in the midst of distrust. It is difficult to find a common language in this case. Because the brain is always looking for a dirty trick, and this prevents you from revealing your creative potential in the process of communication, talking about the case and paying attention to important facts.


Secondly, the leakage of information. This is another problem. Sometimes people get an interesting offer, which is a hook of industrial spies. They thus receive important information about the activities of the organization for the purpose of competition. Sometimes, whole quality audits are conducted, during which the organization loses its intellectual value and strategic information. Zdnet estimated that in 2018 losses from the leakage of corporate information will amount to about 2 trillion dollars.




Solution


Loyakk is a global site on the blockchain, created for businesses, so that they organize effective busines chains. Loyakk has an appropriate patent. This technology allows you to build business communications to the extent of transparency and sufficiently secure. This will make searching and establishing profitable business links much faster. And in this they will be helped by artificial intelligence. All participants of the platform are identified and their motives are obvious, based on the history of using the Loyakk site.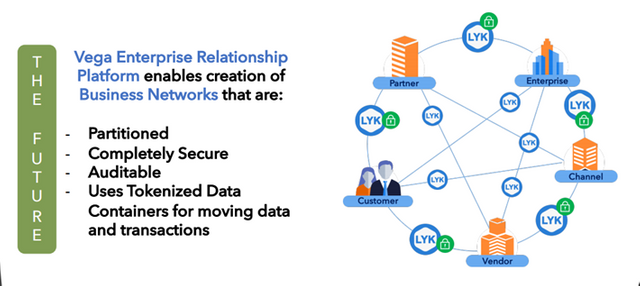 With the help of Loyakk, the organization no longer exchanges information simply with words, as it has been for centuries. Now this information is facts and figures. Loyakk is a global platform. This means that its users have global opportunities and counterparts from around the world. Security, low price of money transactions and speed are provided by Blockchain technology and smart contracts.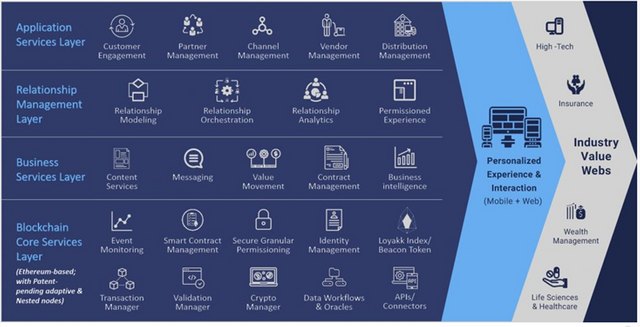 The unit of value creation in Loyakk is the LYK token. It provides smart contracts and transactions. LYK is also used to conduct and confirm audits of quality management systems and various certificates of compliance.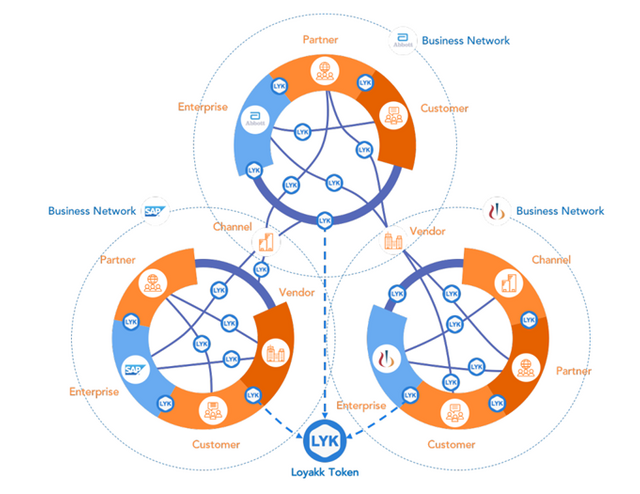 Loyakk has partnerships with interested corporations. They already have agreements on intentions.

Team


Loyakk is rich in specialists working in large corporations. In particular Oracle-Siebel, VMware, SAP and so on.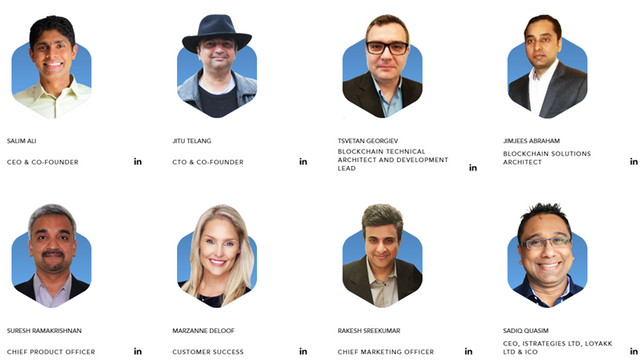 ICO


Token: LYK
Standard token: Ethereum ERC20
ICO Start: June 15, 2018
End of ICO: August 31, 2018
Hard Cap: $ 28M
Price: 1 LYK = $ 0.7
Accepted: BTC, ETH.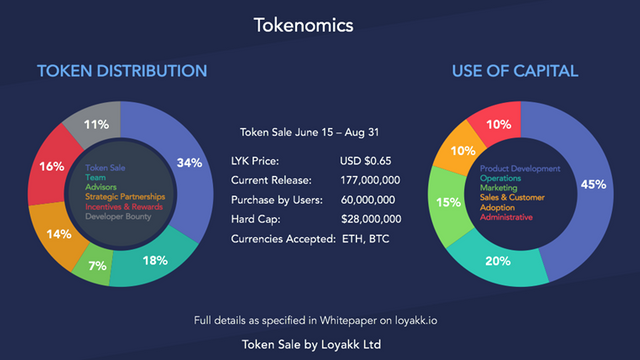 Conclusions


Loyakk is attractive from the ICO point of view. There is a global idea, a bright role of Blockchain, team experience, broad connections, active clients, a patent, and big ratings in ICO projects. Worthy of attention, this is at least.




P.S. dear reader! If you liked the review, then please upp it or write a comment. This will greatly help the development of the channel. Many thanks!
---
Official sources of Loyakk project
Website: https://loyakk.io
Whitepaper: http://www.loyakk.io/#white-paper
Facebook: https://www.facebook.com/loyakk
Twitter: https://twitter.com/LoyakkVega
Youtube: https://www.youtube.com/channel/UC65iEvKT10Hlmn5iSB5SD-w
Medium: https://medium.com/loyakk-vega-blog
Telegram: https://t.me/loyakk
Bitcointalk: https://bitcointalk.org/index.php?topic=2838562.0
Bounty: https://bitcointalk.org/index.php?topic=2838705.0
AUTHORSHIP:
Originality: https://text.ru/antiplagiat/5b5caee1315da



Bitcointalk Username: Lifelogging
Bitcointalk profile link: https://bitcointalk.org/index.php?action=profile;u=1130613