Leeds United News 28th April
And let's start with one of our ex-managers, Steve 'slim' Evans who thinks that if the leagues aren't playing again by June, that all results from the season so far should be expunged and we start over again next season. With Leeds sitting at the top of the Championship, as you imagine, this didn't go down too well!
Steve Evans speaking to Kent Online as he is currently the manager of 1st Division Gillingham. Who? exactly.....
As usual, the faithful were out in force.....
Antony Wilson: This man was so lucky to manage Leeds United, your opinion counts for nothing so shut up and get back in your box!!
Steve Tout: Is his Salary for the season going to be Expunged (i.e. pay it back). Are fans going to get the money they paid for Season Tickets refunded etc etc etc.
Nice one Stevie.
Bloody French....
Again, regarding the possibility of restarting the season, the French have upset the applecart by declaring that there will be no football before September!
What an absolute nightmare this is turning into. Will we be going up or not? Its really time the FA made some definitive decisions.
As usual, there is a lot of guesswork, worrying and endless permutations of the final outcome for this season so let's try and find a bit of positive news.....
.....it's a year ago since Leeds scored against Villa while one of their players was down injured sparking multiple fisticuffs and a general melée which ended up when God gave the instruction to the Leeds players to let them get a goal back to make it fair. Pontus wasn't happy about the bosses decision and ended up getting sold, and we drew the game 1-1 which basically stuffed up out automatic promotion chances, but we did win a FIFA fair play award, AND Berardi managed to get a couple of cheeky punches in without getting caught!
I was always told to play to the whistle, something the Villa players ought to learn.
As always, the Leeds Twitterati had plenty to say! Just read some of the replies.
From Skysports, here is the video...
https://twitter.com/SkyBet/status/1255021931222503424
And here is the amazing speech Bielsa gave to thank FIFA for the special Fair Play Award...
With a link to the FIFA.com twitter feed and a full transcript.
QUALITY!
Finally for today, a great interview with the goalscorer from the game against Villa, Mateusz Klich. The man is Leeds through and through, take a look at what he has to say on the official Leeds United website.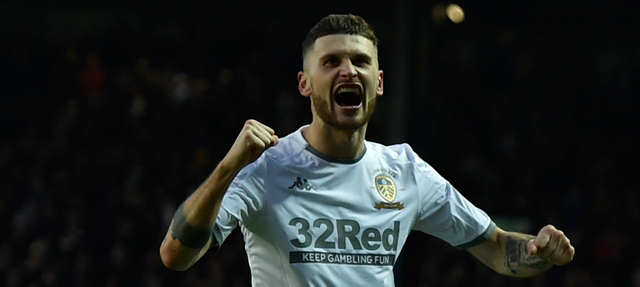 Image used courtesy of lufc.com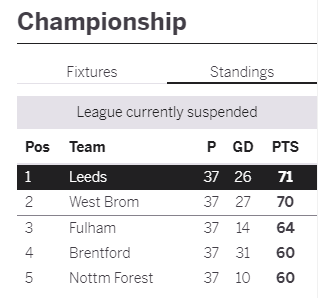 No matter what the outcome, we will take it in our stride and will always be...
Marching on Together