Photography of macro lens | #186. Jumping spider.
Hello all... !!!
Hopefully, in a healthy and happy state, wherever you are. On this occasion I will again share some pictures about jumping spiders. Hope you guys like it.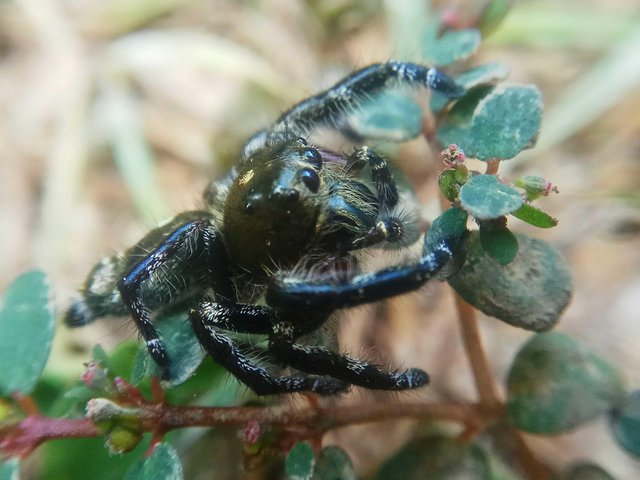 This spider I found walking between wild grasses, surely it was one of the ways they did surveillance of prey. They are small but very agile in jumping.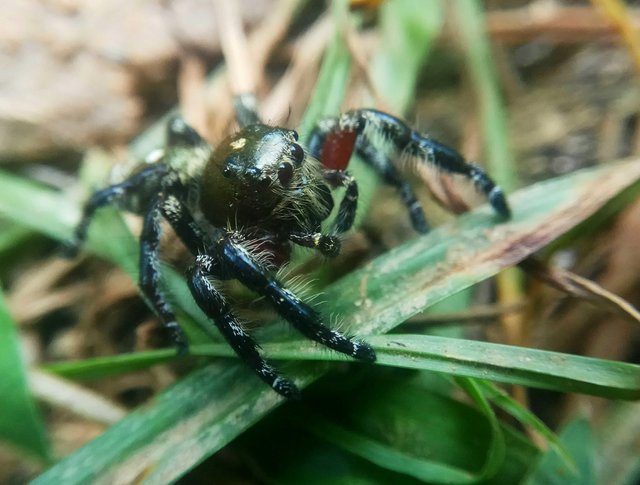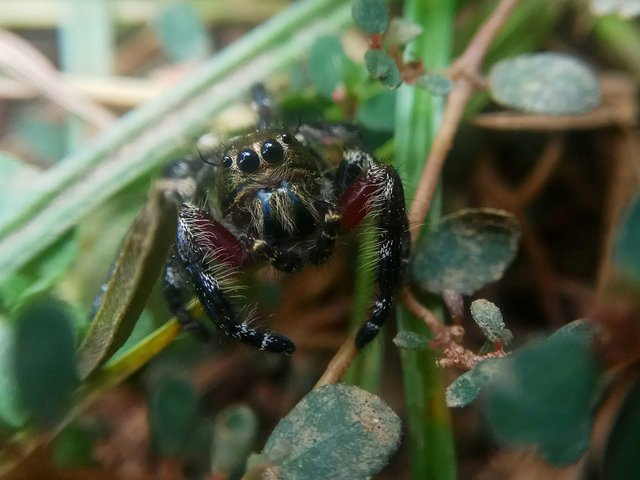 To be honest, I really admire these little creatures and never get bored to observe the trip and take their pictures even if only using a smartphone camera and adding a macro lens. Hopefully you can also enjoy the amazing life of this little spider.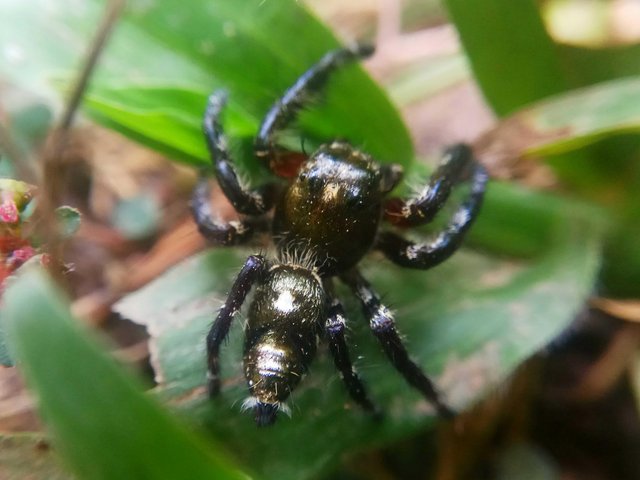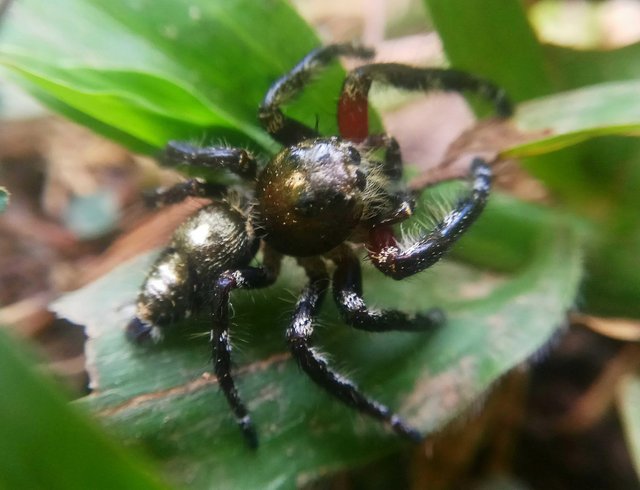 Camera smartphone xiaomi redmi note 4x + macro lens.
Only this is what I can share on this occasion, hopefully you can enjoy it.
Thank you for visiting and please follow me @rizasukma.