Macrophotography--A day at the beach--Crab
Wow. It has been some time since I've made a Steemit post. Summer life has kept me busy--being what it is--with work, family, and everything in between. I've also been using more of my scant downtime to focus on writing outside of Steemit: larger projects spurred on by April's Camp NaNo.
But in an effort to reestablish a habit of posting once again, I thought I'd share a macro photograph. I'm late for @juliank's photo contest, but I didn't want to let that stop me from taking the first step of getting back into a flow.
I have a few macro shots from a trip we took to a beach in Homer, Alaska. I thought I would share them every couple of days as a precursor for a longer post about the trip. Homer is a very interesting town and a long stretch of land extending into Kachemak Bay has one of Alaska's few beaches that isn't entirely made of massive rocks.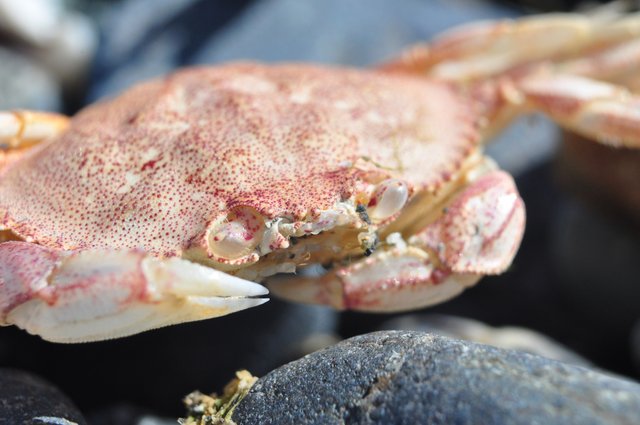 Click image for higher resolution.
Equipment: Nikon D5000, AF-S 18-55mm Nikkor 1:3.5-5.6 on 20mm macro tube
Exposure: f/11, 1/320sec, ISO-500
My kids love to search the beach for interesting rocks, sea shells, or intact crab shells. If I had to guess, this was a young graceful rock crab. This husk was about the size of a spoon's bowl and completely intact.
Keep an eye out for a few more beach macros to follow!