Magic Dice, Pretty freakin slick
Hello wonderful Steemians. Here to do a quick blog about @magicdice , a gambling dapp on the Steem blockchain.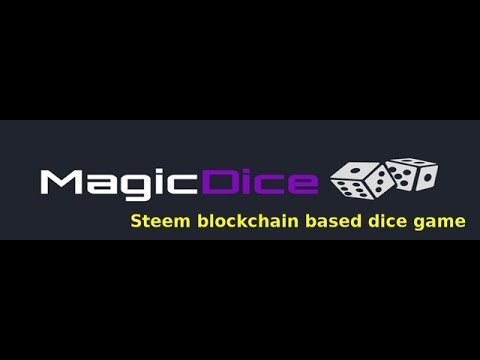 For some time I have experimented and gambled using EOS dapps with mixed results. My favorite, BetDice, is very similar to Magic Dice and that is probably why I enjoy it so. There have been dapps whos user interface is poorly managed or explained and I have made bets that I didn't intend too (then lost). The reward scheme for many betting dapps is good, but I feel as though @magicdice has one of the better reward structures I've seen. In addition to being granted tokens for betting for dividends, you can delegate steempower to magicdice and receive tokens daily that way. There also is a pretty slick rewards structure. This is also the first dice dapp I have seem on the Steem blockchain ( I may be wrong), but it is set up for a bright future. I will be playing and hopefully some dice rolls in the near future. On the chance you read this and are inclined to play, here is my referral link, use it and let's get winning!
https://magic-dice.com/?ref=diezeldiddy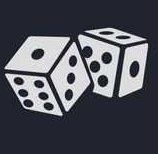 Long term
I think what draws me into these dice games is not only the prospect of winning more crypto with good odds, but that the gambling dividend tokens will reap reward over the long term as the platform and cryptocurrency grows. We are but small peanuts, but as Steemit and Steem continue to popularize, these platforms will also and with that means more bets, more dividends, and more people interested in buying the dividend tokens. We shall see if that does come to fruition, but it is another added bonus for me when playing these games.
I did also verify my dice roll, it is fair