Little vampire | Speedpaint [ @ladymaharet contest]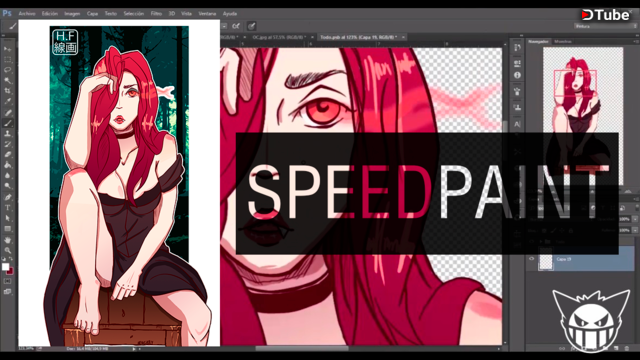 ---
Hello all my steemians, ok, this post will be in english because it is for the @ladymaharet contest, for her new 500 subscribers in her blog!!
Felicidades!!
What is it?
---
She is a very talented illustrator that I have been following for a while, she is very good at digitalart, I could even say that she surpasses me very easily, and you guys do not know how I love seeing drawings of people with more skill than me, it is just great I learn a lot from them.
Since she already reached her first 500 subscribers in steemit, so to celebrate she did this contest in which basically you have to draw one of her O.c (Original Charapter) in our on style.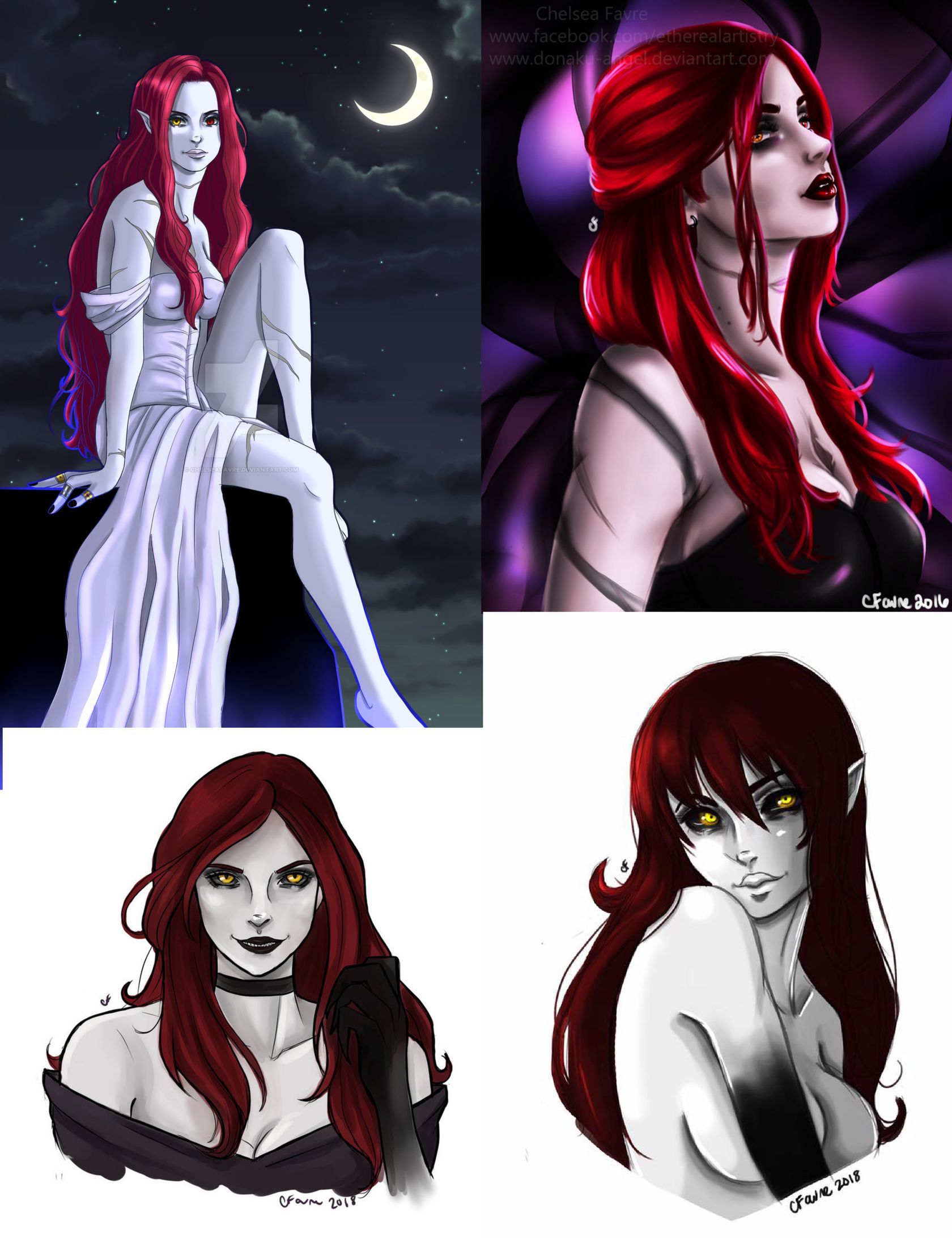 Draws by: @ladymaharet
---
I have a weakness for redheads.
When seeing this beautiful redhead vampire I could not help but want to draw her, with all that sensuality that overflows, she is simply beautiful u////u.
My version.
Well this would be my version, from the start skeleton, to the final line art, I have to say that I rarely draw a full body, since I feel that I am not very good at it, but this time I imposed this small challenge, I always say that you have to try to draw outside of your comfort zone, it is the only way to learn new things.
---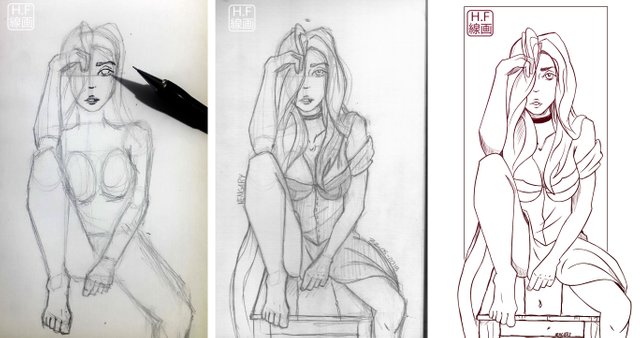 Final result.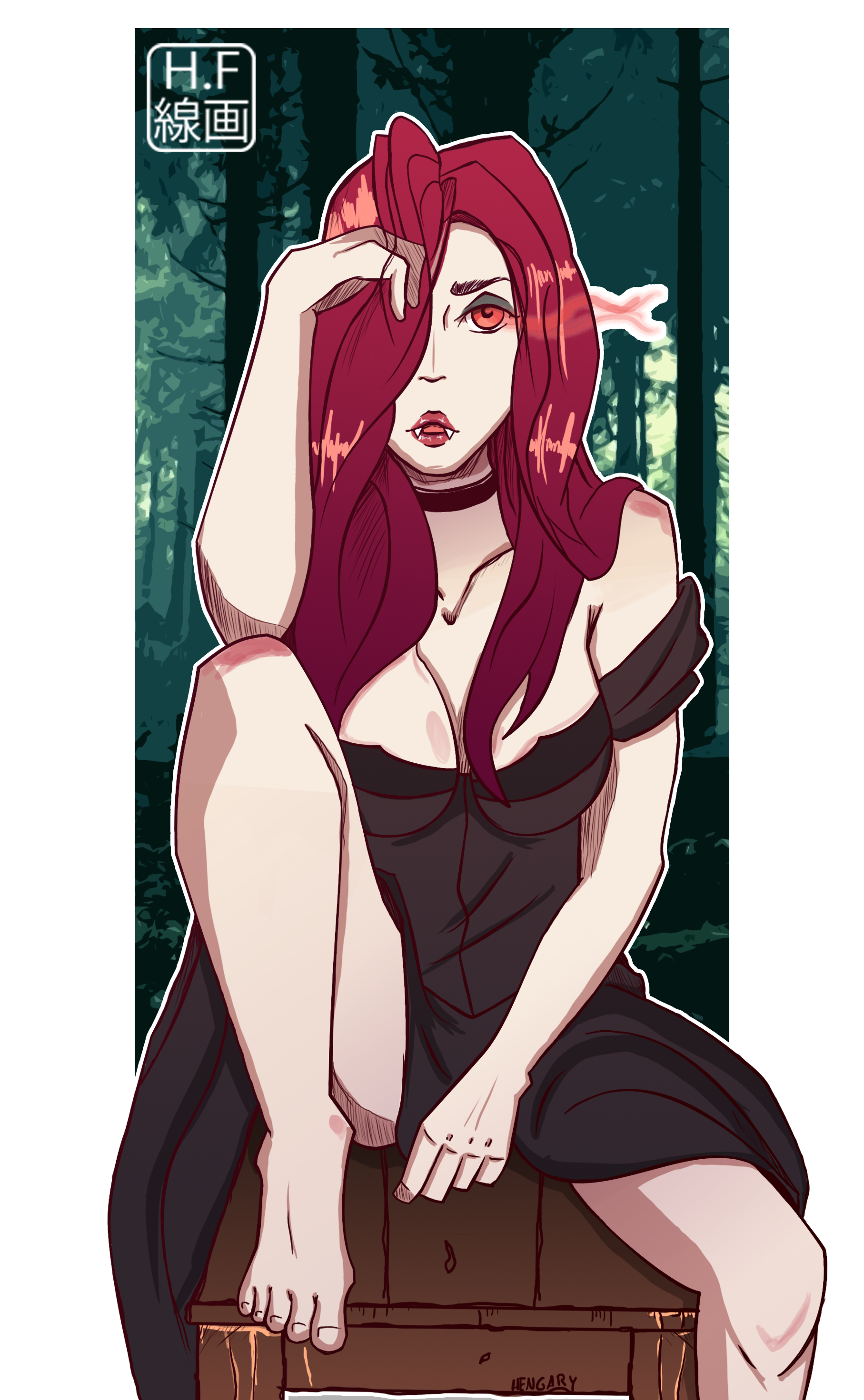 And this would be the final result, I must say that I applied many techniques that I'm not used to using in my digital drawings, among them are the gradients, I do not usually use them so my shadows are always Cel Shading style, this time use them with a kind of combination between the two.
---
And that's it, I hope you liked it, especially you @ladymaharet, congratulations again for your 500 followers, I hope there are many more!


---
▶️ DTube
▶️ IPFS