MakeMeSmile Season 2 Episode 12 / MakeMeSmile 第二季第十二集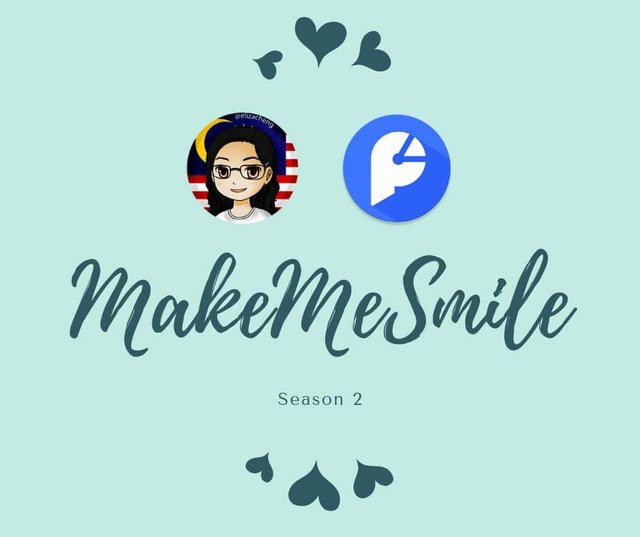 Second week of March... Time flies... How are you all doing so far? Steem and SBD price seems to be moving quite a lot lately. And Steem price had touch 50 cents. A good moment and many SMILE. Does this make you SMILE?
Yes, it's another episode for MakeMeSmile. Share your SMILE with us. No matter how small it may seem, but normally it's the little thing that impact us the most.
Spread the SMILE and share the LOVE!
〰️❤️〰️❤️〰️❤️〰️❤️〰️❤️
光阴似箭,已是三月第二个星期了。你过得怎么样啊?最近Steem和SBD的价格好像开始起伏了。Steem还有突破五十美分啊。这应该让不少人微笑了吧?你呢?
是的,又是新一集的MakeMeSmile了。希望你能把让你微笑的事和大伙们一起分享吧!别小看这种小小的动作,有时候能够打动人心的,都是一些小事。
所以来吧!把你的微笑和爱分享给大家吧!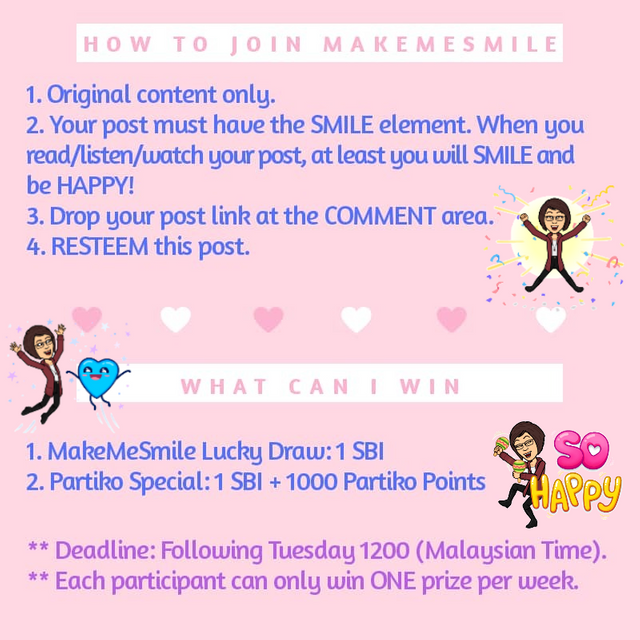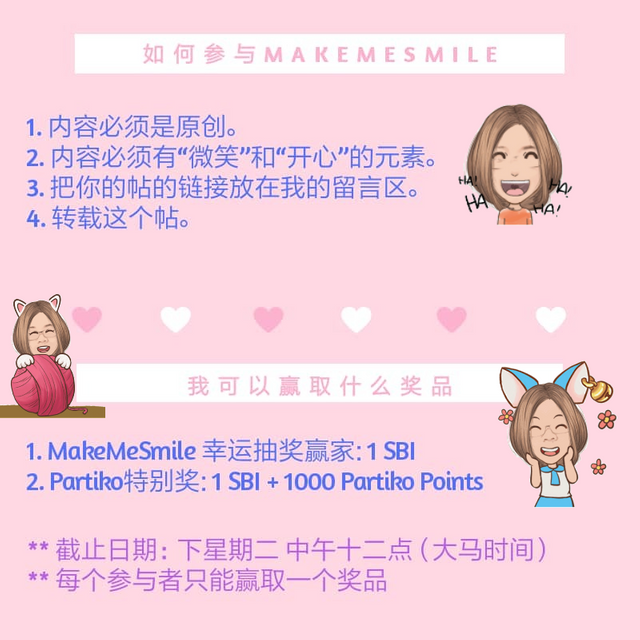 Click here if you want to find out more about MakeMeSmile!


Get To Know Me
10 Random Things About Me
【新手村会客室#22】活动达人@elizacheng
Download Partiko Android here
Download Partiko iOS here
Check out @Partiko website here
Posted using Partiko Android