Introducing my 3d CAD Robot Mascot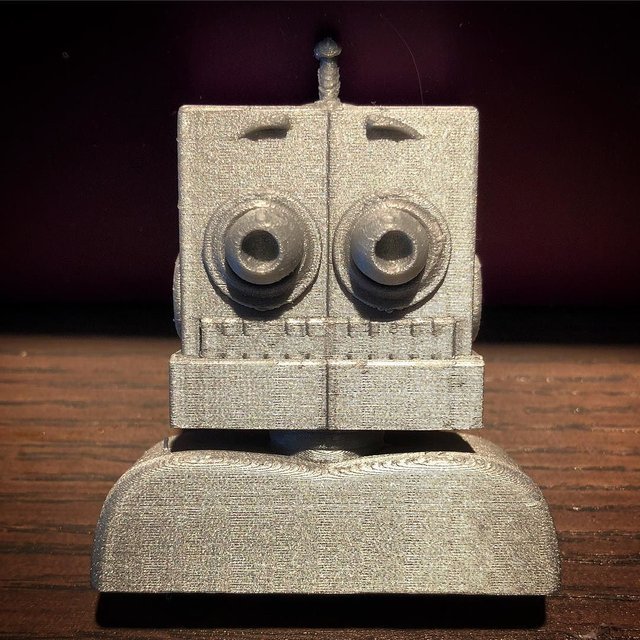 Here he is!
I showed the design forming previously. This was designed in Onshape, tweaked for printing in Tinkercad, then printed over night on the Ultimaker 3.
Still in beta because i need to build in features as part of the design to help people print without supports, at lower resolution (see the teeth?).
Eventually he will be moving, so design elements will be required for articulation too :)