Jawa Pie Almost Ready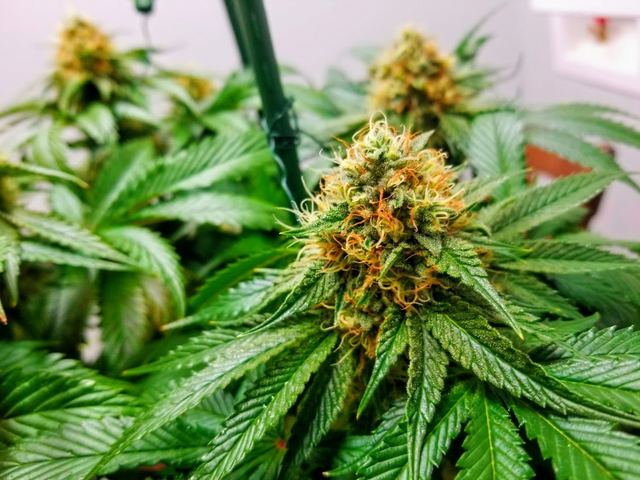 Jawa Pie from Ocean Grown Seeds. Roughly day 44 of flower out of about 60-65 days total so almost ready!
These are grown under a custom built COB LED array with infrared/far red flower initiator LEDs.
Medium is my first attempt at an organic/notill/living soil using peat, some amendments, some minerals, compost, worm castings, and some beneficial microbes. These plants have not received any bottled salt based nutrients. The only bottle nutrient I have given them is Bio-Ag Full Power for humics and 2 1/4 strength doses of Nectar For the Gods organic and chelated calcium.
The buds are really starting to bulk up here. Calyxes starting to swell. This is my second round of growing this Jawa Pie. I got one keeper pheno out of the last grow and I just couldn't miss out. I re-vegged that plant after harvest to hope it comes back to grab some clones. I was successful in being able to pull a few clones off of her. This grow you see here are from seed. There are 3 plants and the picture is of the best pheno. The other 2 are more sativa based. One looks like it will be pretty interesting but the other just looks like "meh" genetics. The one in the picture is a definite genetic powerhouse and I might have to attempt to re-veg this one too. I don't think having 2 keeper phenos of the same strain would be too bad.