The Red Monday for stock markets and cryptocurrencies
The Coronavirus pandemic caused a sharp slowdown in the world economy, caused by the need to stop to contain the exponential increase in infections. Today all markets have opened with a dizzying drop in indices. Oil has reached $ 30 a barrel, a price that has not touched since 1991, because it is estimated that there will be a low demand in the coming months and it is necessary to sell off the current surplus on the world market.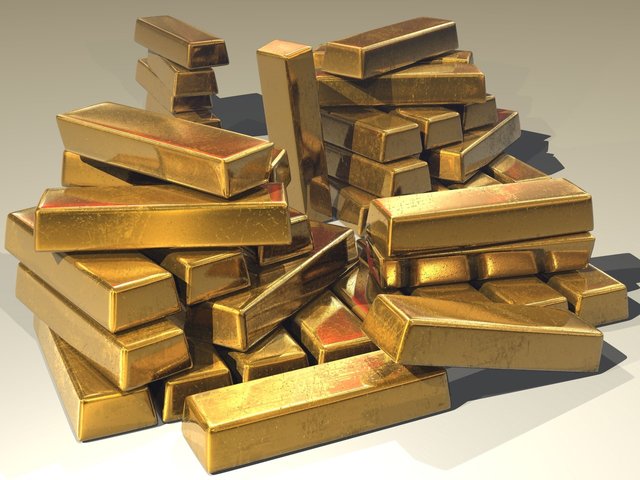 Source
---
Currently, the safe haven par excellence is gold, which at the time of writing is listed at $ 1,669.20 per ounce, an absolute record. We would also have expected an increase in the price of Bitcoin which instead is falling below $ 8,000, dragging with it the whole cryptocurrency market and bringing the market capitalization to 200 billion dollars, 30 billion less than 48 hours ago.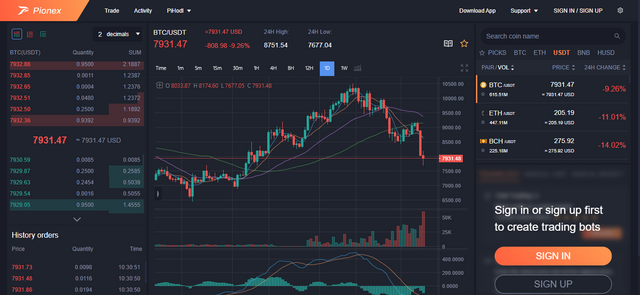 ---
Reading the article by Bitcoin Drop Due to 13K BTC PlusToken Scam, Not Coronavirus — Analysts this negative trend would be due to the mass sales of BTC derived from the PlusToken Scam, quantifying the sales wall in approximately 13,000 BTC which reversed the progressive increase in the reference cryptocurrency.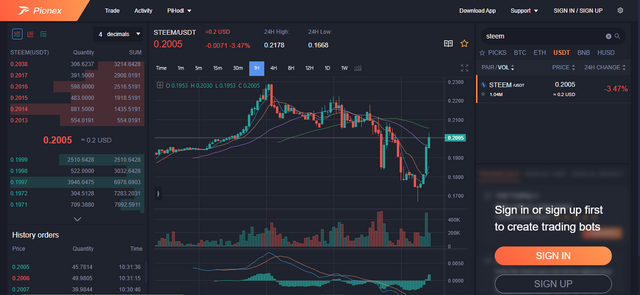 ---
To date, one of the few positive currencies is STEEM which, after a negative trend that led it below $ 0.18, has now reversed the trend and stands around $ 0.20. In these moments Steem proves to be a project in which investors decide to believe in the solidity of the community and is much more attractive than the best cryptocurrencies on the market, all in profound loss.
We are the power