I couldn't say nothing seeing this uptrend...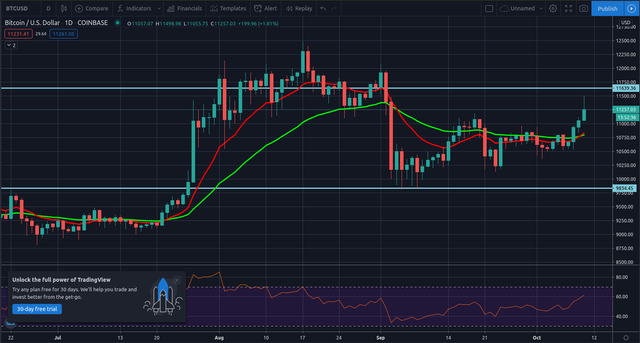 *src1*
As we all waited for more than a month, here it is, the return of Bitcoin in the green.
The price should go up towards the 11639 US Dollar line resistance. The testing of the upper resistance line will guaranty our next pump before the end of the year 2020.
On the social media we have many Crypto fans that develop theories on the BTC prices surging by the end 2020, I must propose alternatives that holders share which are to dollars cost average your entry in the market and keep your coin safe for the long run.
---
On the cryptocurrencies market the price evolution can change very quickly based on the orders books. Therefore, it is necessary to conduct your own research before any actions.
Thanks for your attention reading this post.
You are invited to put in comment section whatever you want to share about our current topic.
Warm regards