Litecoin Accumulation after BTC gain exchange
Peace Steemians,
Litecoin chart showed against bitcoin a downtrend that is going stay on track for the coming week. This situation offers possibilities. The following commentary on this post only shows my personal view on the cryptocurrency market and for edutainment.
___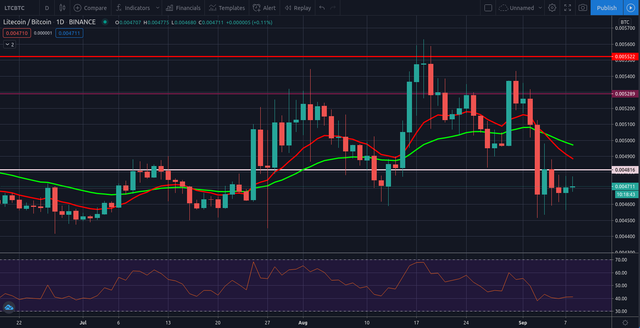 src1
On my wallet I hold few Satoshi and Litoshi. This coins collected from various faucet allow my wallet to grow gradually each day. This downtrend on the chart above offers many tokens of Litecoin when you convert your Satoshi bought when one Litecoin price was around 6k satoshi.
___
There is always the option to keep your BTC on your wallet and wave the storm. The volatility on the market will change this trend soon enough with this particular period.
Please make your own personal analyse before taking any action on the market of the crypto.
Thanks for your attention reading this post.