Price wise, BTC is Going Nowhere
Peace,
The exchange of Bitcoin against USD has shown a little weak trend this end of the first week in September. I convince the price will come back the next week. This volatile price on this particular time is just a game played by a large group of BTC holder.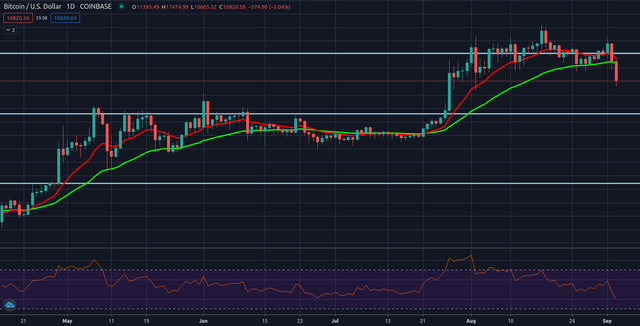 src1
This probability in the variation of price can be completely wrong. Therefore, It is always better to conduct your personal research about any crypto.
---
Bitcoin is going to affect the world through the change we are currently undergoing. The impact of the blockchain will be confirmed as quickly we can recover from this general trade conflict.
The daily trade is too risky on this short period of data. If you are an experienced day trader, you may hold your horses on this dump of price. The trend will reverse sooner than you think as the market operations react.
Thanks for stopping by this post.
---
You are interested in playing Splinterlands, click on the logo below to explore this exciting board game.
---
---
We invite all our readers to share with us in comment section whatever suggestions or questions you would like to write.
Warm regards
src1 |