My Rubbing Alcohol and a Dirty Old Man Story #marketfriday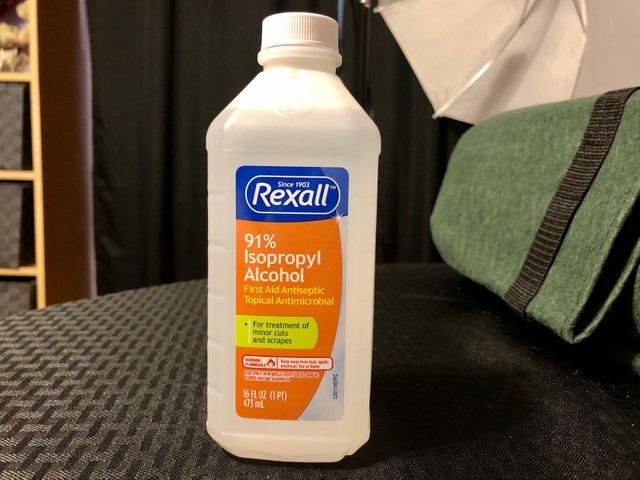 One would think that buying a bottle of Rubbing Alcohol would be a pretty ordinary thing. Well, let me tell you, my last outing to pick a bottle up was anything but ordinary.
For starters we are in the midst of the Coronavirus outbreak. So, when I noticed our bottle of Rubbing Alcohol was almost empty, I knew it might be sparse on the shelves.
The Dollar Store was the 3rd stop in my quest to attain the one bottle of Rubbing Alcohol that I desired.
Since the big box stores were all completely out of it, I was shocked to see three 16 ounce bottles on the shelf. I normally buy the big bottle so I picked up two of them.
That said, they did still have plenty of the 70% but I was looking for the 91% Isopropyl Alcohol.
I decided to walk around the store to see if I wanted to buy anything else. An older man approached me, looking at the Rubbing Alcohol that I was holding.
(I didn't have a cart.)
He asked me if they had more Rubbing Alcohol and I told him they did. He then starts to tell me how God made all of these plants, that can heal us. I agreed but then his conversation took a left turn...
He decided to inform me that they know of a mussel from the sea that cures erectile dysfunction.
While this should have shocked me, I had to laugh. I was a CNA, (certified nurses aide), for ten years. So not much can shock me, especially from an older person.
I got a sinking feeling, he was trying to pick me up though so I just laughed as I walked away, checked out and went home.
I would have never guessed buying Rubbing Alcohol would teach me something that I didn't need to know. Ha!
#marketfriday is by the lovely @dswigle
On a more serious note:
There have been many school closings, here in Indiana, and kids are going to be doing classes via online.
We went to Kroger to grab a few last minute items last night...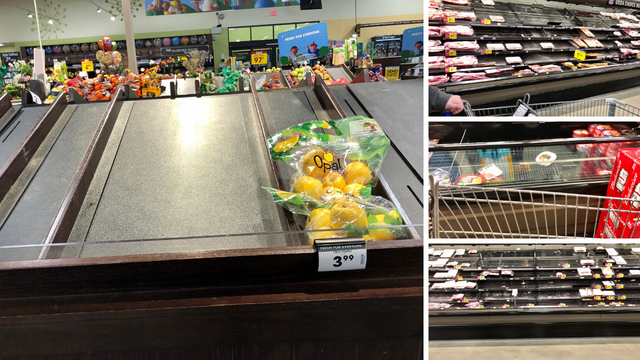 The above photo shows how a lot of the store looked. That said, we did get what we went looking for but grabbed the last one of a couple of items because one was all they had left.
It's getting a little scary. I hope you all stay safe!!
If You Are Reading This, I Hope You Have An Awesome Day!
Photographs are owned by @debralee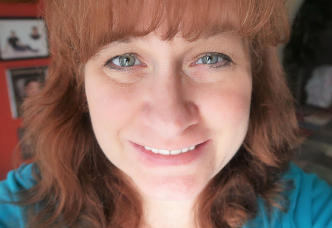 My other social media's:
Twitch
Twitter
Instagram
Clickasnap


https://steemit.com/@archdruid