July Promotions for Comfort Dental
What a busy month for Toothy and Dr Gene! ("Everybody say Hy-Giene!") Centennial, Grand Junction, Silverthorne and Downtown Denver Grand Opening. Go Rockies!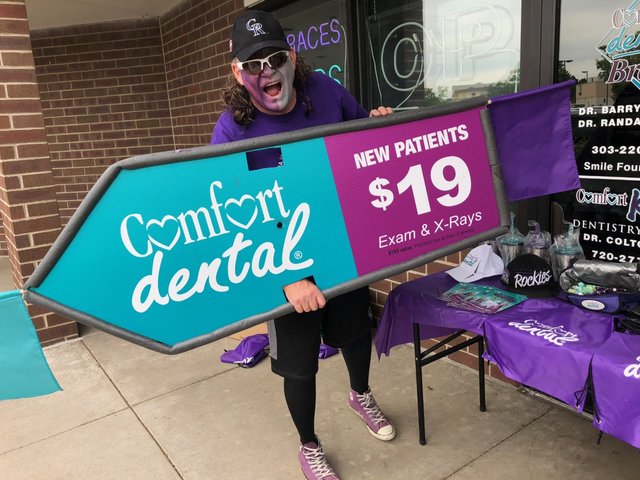 Rocky Pyle in Centennial
.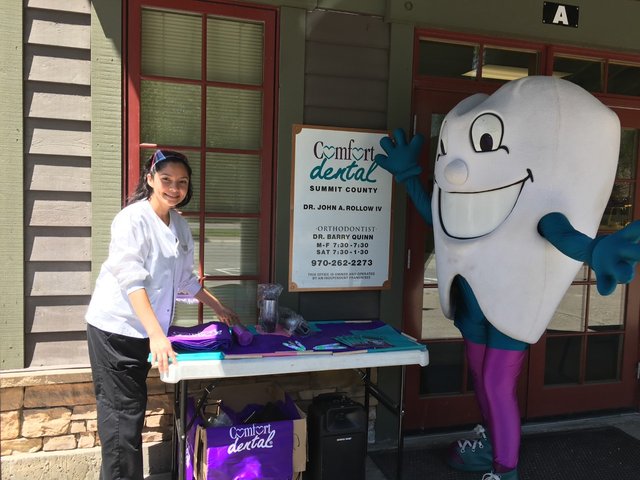 Toothy in Silverthorne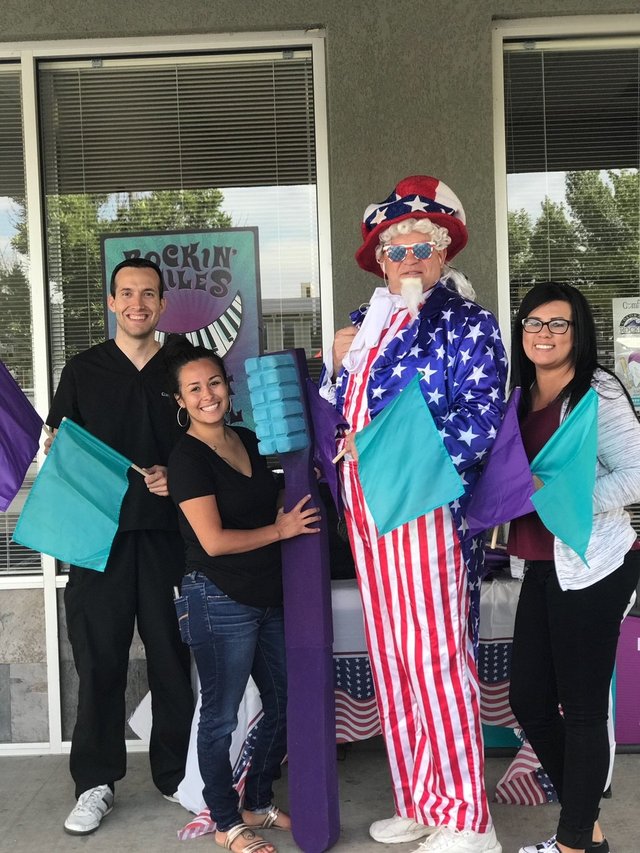 Happy Independence Day from Grand Junction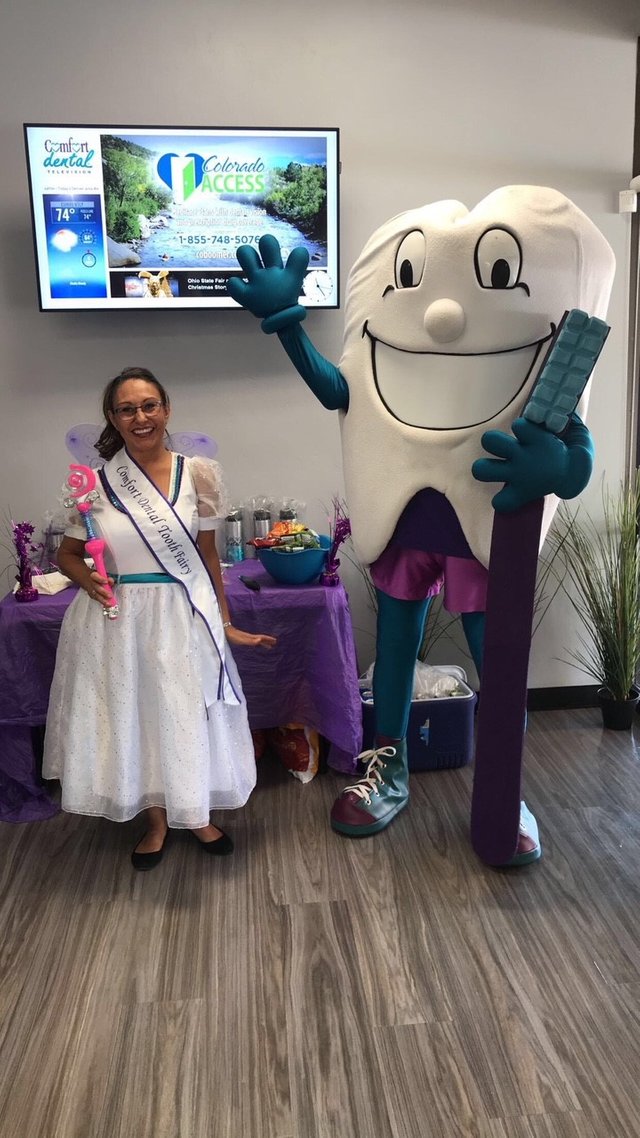 Tooth Fairy makes an appearance at Downtown Grand Opening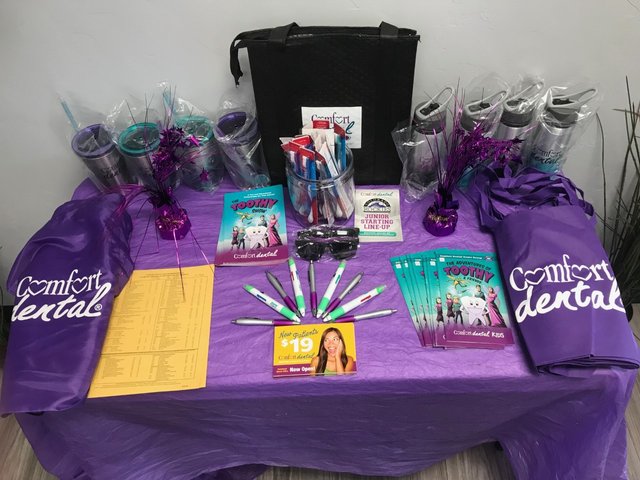 Grand Opening Swag!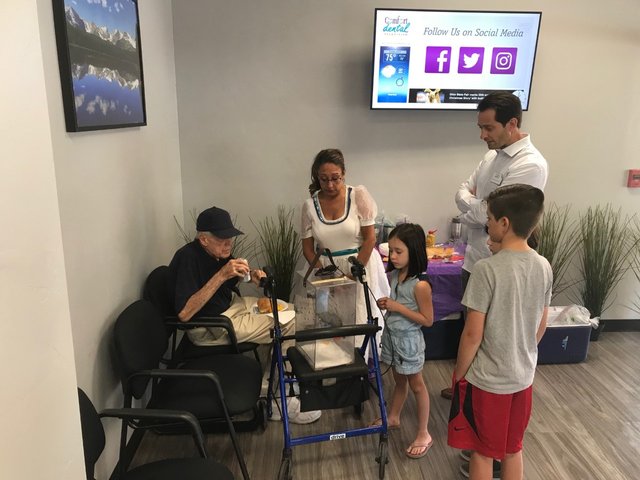 Feathers Fowler, the 60 year old African Grey visits Downtown Comfort Dental and enjoys free lunch and some gifts!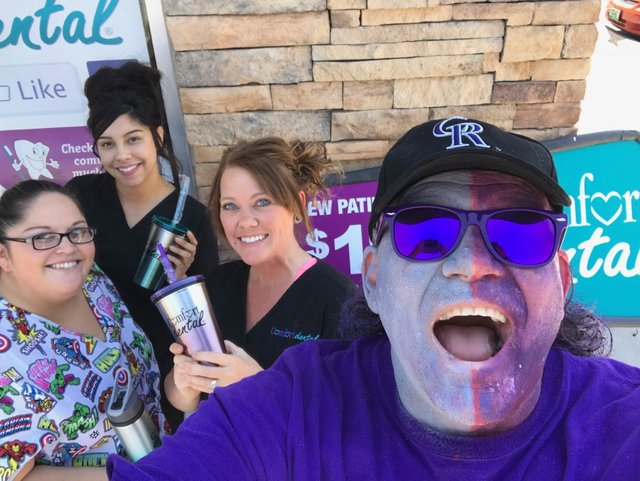 Rockies All Star Party in Grand Junction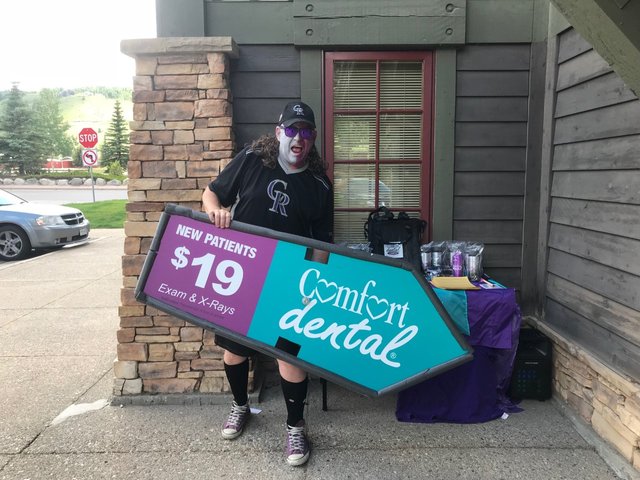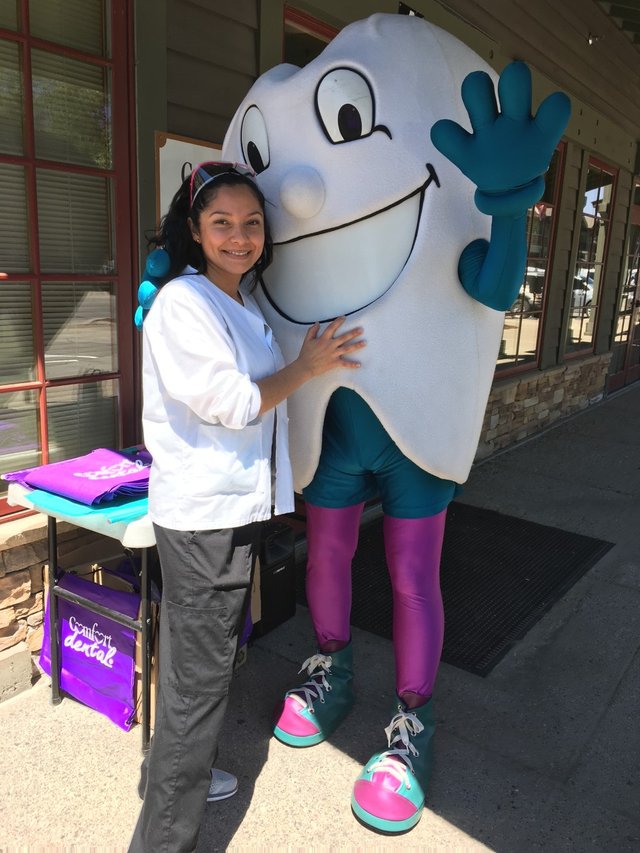 Toothy spreads cheer in Silverthorne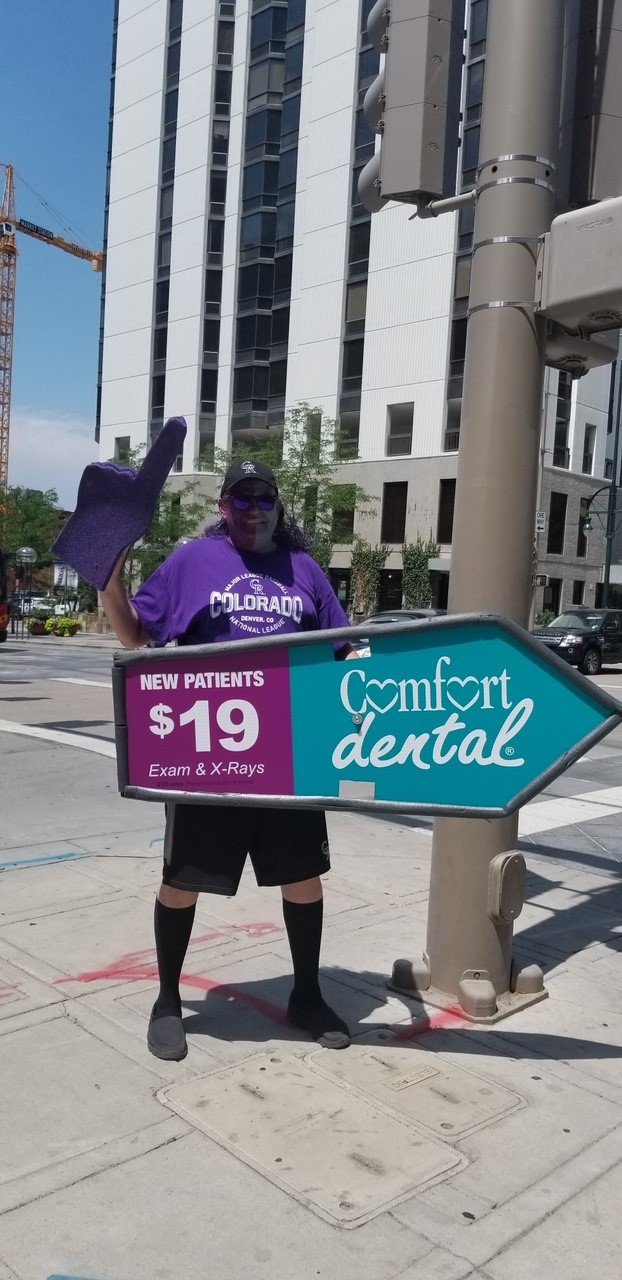 16th Street Mall welcomes Rocky Pyle as he gives away a free exam and X-ray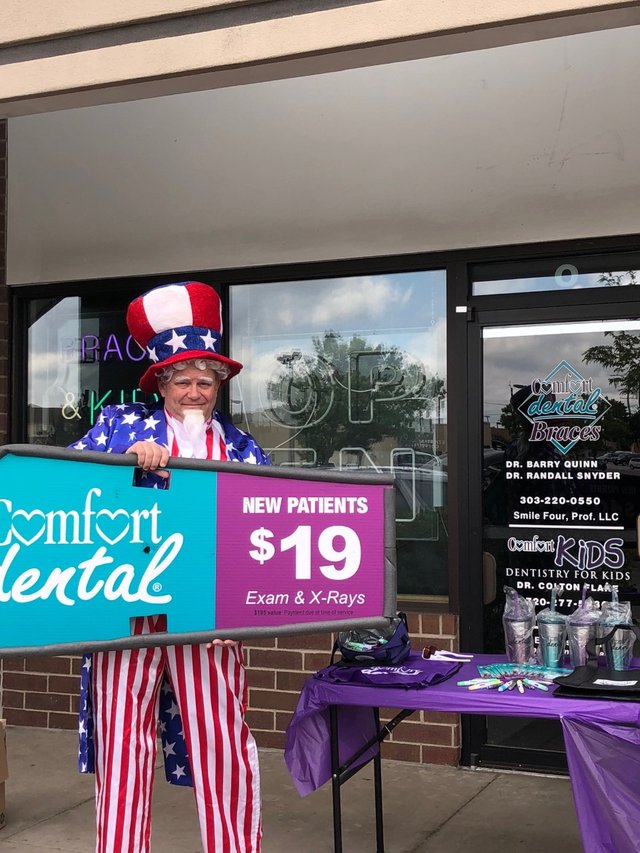 "Make America Smile Again!"
Happy Flag Day from Uncle Sam from Centennial Comfort Dental