Child marriage is also a big problem in America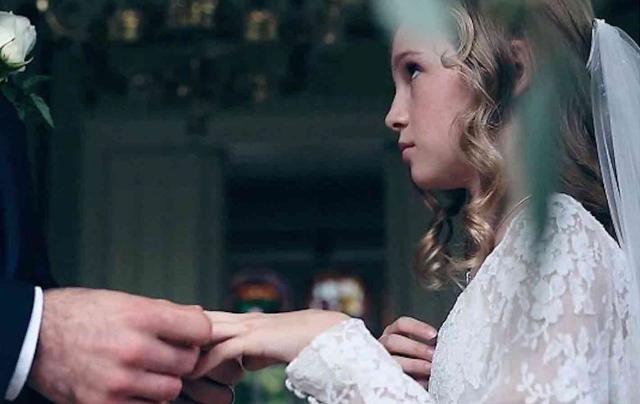 Almost every US state recommends not marrying less than 18 years of age. Photo: UNICEF
Jada 12 years old They came to visit their ancestral house by their father. Going somewhere away from the first house. The street stairs were walking with father. The father said, 'You are on my right side.' I do not know, keeping it right, means that this girl is the bride of marriage. Dad tried to marry her to a local young man.
This incident is very familiar to us. There is a look around. If you can protest courageously, you can be saved. Those who can not, they have to adapt. But the above incident is not of Bangladesh. Superpower Statistics on an organization working with women say thousands of US women and children are forced to marry each year. Most of these are immigrant US citizens.
Dellisdottom's report says, when Jada realized that, he sent a message, in New Jersey, to the satbb Mecca. Thought, maybe the US Embassy could make it difficult for him. I do not know, when a US citizen is in the country of Vine, he has to comply with local law. There is nothing in the United States to do.
Desperately, Mecca contacted a Tehran District Counselor with a human trafficking hotline. The councilor, Case Suwmman, told PBS NewsHawar that he was brought back to Triad for three months. To do this, earn money by trying hard to earn his sister and aunt. Jada is now her school star. At the end of the school, he dreamed of studying in the University of California.
There is no legal barrier to child marriage in the United States. However, almost every state advises not to marry under 18 years of age. In 38 states, marriage can be obtained through the permission of the judge. In the 34 states 16 to 17 years of age can get married with the permission of the guardian. With the permission of the judge and guardian in Massachusetts and New Hampshire, the marriage of 12 and 13 year olds and 14 year old boys may be.
Tahirah Justice Center has so far supported the efforts of 400 children and women who want to flee from forced marriage. The organization works solely on forced marriage in the United States.