Are cryptocurrency transactions without using the internet possible?
When technology that fulfills a need, is constructed so that it's use doesn't require people to learn anything new, mass adoption can occur silently but assuredly.
@shortsegments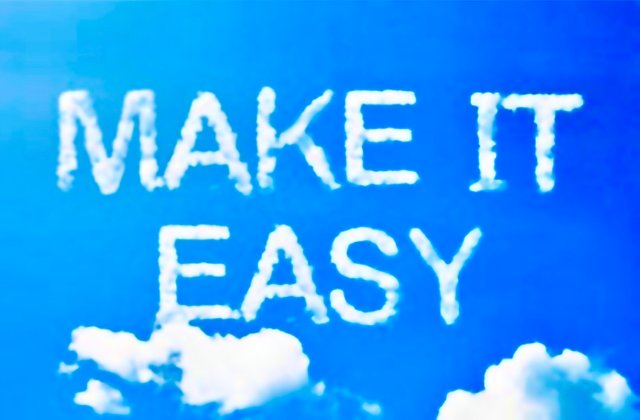 SMS Text Wallet Basics
I recently learned about this technology, which allows people to send cryptocurrency to each other using cell phone text messages. The technology called SMS Text wallet allows you to use the person's phone number as their public wallet address or public key. This means people who have signed up for a SMS text wallet with a SMS text wallet provider can text cryptocurrency to other people who have signed up with that same SMS Text wallet provider. This means you don't need the internet, only a cellular signal for the transaction. This means that when electrical power outages have made transferring cryptocurrency impossible due to no internet you can still use your mobile phone to send and receive cryptocurrency.
The Important role of the SMS Text wallet Service Provider
The SMS text wallet provider matches your cell phone number to your actual cryptographically protected cryptocurrency wallet. The SMS Text Wallet service provider accesses the internet to access the actual cryptocurrency wallets, confirm balances and insure all transactions are recorded on the blockchain.
Value of this technology
If your reading this article on one of these devices connected to the internet; your desktop computer, laptop computer or Smartphone, the value of this technology is probably not apparent to you. However, in this world billions of people have no access to internet and smart phones, desktops computers and laptop computers are just a dream. So for over an estimated 3 billion people, half the worlds population, this is their access to cryptocurrency. But they don't know it yet because it's new.
How does it work?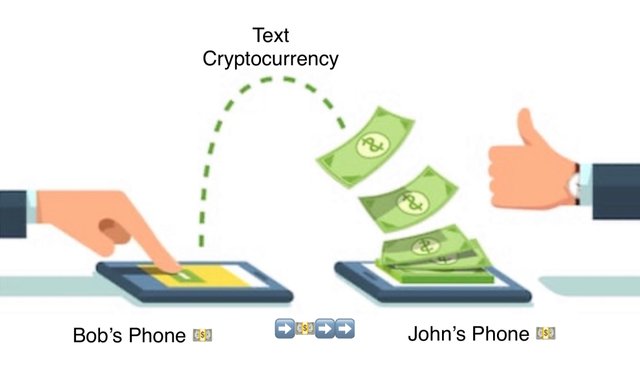 Let's look at Dash text and review how you create an account on dash text using your basic cellular phone with no internet capabilities.
The first step to use the Dash Text service is to create a wallet. In order to do so we must;
A. Send a text message to 3457 or 9910 from Venezuela with the word "CREATE"
Or send to 899979 in Columbia or 607-307-DASH from the USA. This creates your DASH wallet address.
B. Using this DASH WALLET address you will be able to send and receive DASH through SMS with no internet needed.
C. To receive funds we give our phone number to another DASH TEXT USER or the address of our Dash Wallet so other users can send us funds.
D. To send funds we must have the phone number of a Dash Text user or the Wallet address of the recipient.
E. To consult the balance of DASH in your wallet or to check the price of DASH in your currency you text the same numbers you used to create your dash wallet the word BALANCE or the word PRICE
Dash Text Product Details from Dash Text Website
Notice: I cut out some marketing words and sentences.
Dash Text is a SMS wallet that allows people to send and receive Dash just by texting.
It is available in 5 countries; USA, Brazil, Venezuela, Colombia and Spain. It is also available via Telegram. (No details provided.)
Dash Text is generally known as a service for people without smartphones, so it is a solution for those who can't download a wallet. It is also a tool to broaden the reach of Dash to people with low income, living in developed countries with poor data reception.
An SMS Text wallet allows you to send and receive funds if you can access a mobile phone network. This means that when electrical power outages have made transferring cryptocurrency impossible due to no internet you can still use your mobile phone to send and receive Dash.
Although Dash Text showed significant adoption in South American Countries, the country with the second highest number of customers was the USA, where ease of use without learning anything about cryptocurrency was the number one factor for those who adopted it.
This is not the first SMS Text program, Coin-Text is another company that started out using only a Bitcoin Cash and now supports Bitcoin, Litecoin and Dash. Their platform is fully compatible with Dash Text. They added these coins due to demand from the communities.
Now leaving the website
Imagine the possibilities
First, in poor countries:
This could Provide a pathway for adoption of cryptocurrency in poor countries because it uses existing phones and cellular phone signals, along with a familiar technology text messaging.
Second, in other countries where internet is widely available, this provides a pathway where people don't have to learn anything about cryptocurrency, but can easily use it to support content creators who ask for financial support in a specific cryptocurrency. The SMS Text provider can provide in application purchases and these people can still send crypto to a phone number. This would allow tipping of content creators with large followings by their followers in cryptocurrency without the followers learning much about cryptocurrency.
This is possibly a perfect pathway, the people don't have to adapt to the technology, the technology has adapted to the people.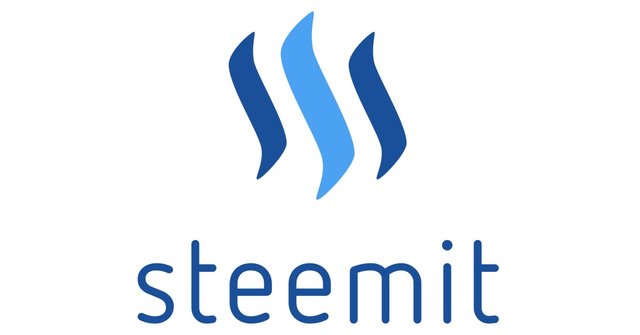 The Steem Community Exists all over the world in many communities where basic cellphones without internet capabilities outnumber smartphones with such capabilities. The pathway to more widespread adoption of cryptocurrency as a financial technology may have been right under our nose all this time.
Written by Shortsegments.
✍️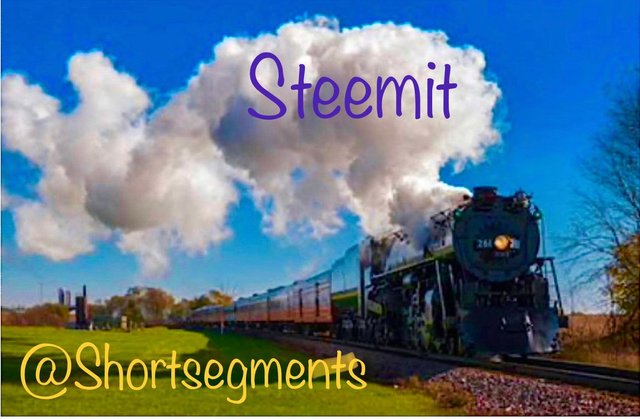 Are cryptocurrency transactions without using the internet possible?