Articles 100 on MasterCard Curated Publications List
MasterCard is one of the leading brands for international payment cards. The technology system they have created includes a complex system of interchange exchanges, banks, and affiliates. This centralized system includes considerations for fraud, identity theft, security, and also on who can access and use their system.
Their approaches to handling online commerce with the spread of the internet makes for some interesting studies. Their approaches for engineering security for secure electronic cash transfers succeeded in many areas, however it still provides systematic risk for those who participate in the system. This is an excellent example for Bitcoin and cryptocurrency enthusiasts to study so they can improve upon the limitations of this system.
The most cited publications for "MasterCard":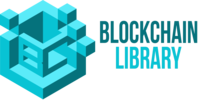 The Blockchain Library's goals are twofold: to provide easy access to resources on cryptocurrency research for scholars, academics, analysts, and anyone with an interest in cryptocurrency publications; the second is provide an archive and historical timeline on the development of the blockchain field and to document the journey of its growth.