Do not browse for free again- the Netbox initiative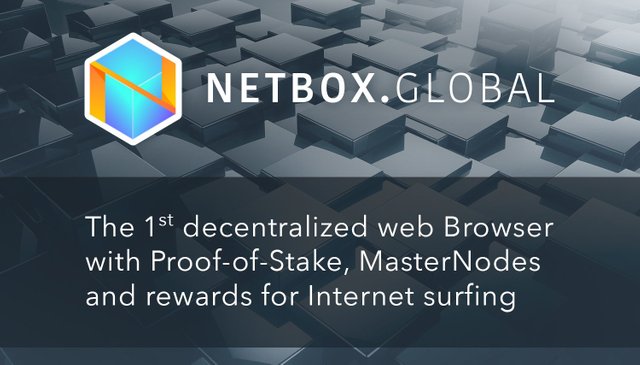 Before the advent of crypto, nobody ever thought many of the things happening online could be monetized. This was one of the reasons why the ICO bubble of 2017 was so wild. Various ideas came around. Many blockchain solutions were developed but only a few were able to survive that. One sector that was among these blockchain solution was the aspect of internet browsing. Internet browsing is something that everyone does every day at all times. Literally, you cannot even surf or go to the internet without having an internet browser. We browse all the time, all the day at all times.
However, blockchain giving birth to decentralization gave a new perspective about how these stuff could function in a better way. Let us take google for instance, we have used that browser for years now, they take our data and history, give us adds to watch, and control the network thereby doing stuff that will favour them alone without giving the chance to express our opinion. Sadly, they do all these at our expense.
These and many other reasons were identified by decentralization that they could be stopped and a new and better era could begin. This bring our discussion to Netbox Global, one of the very few projects that thrived through this harsh market and is doing great even as at now.
Netbox Global seeks to change that era of giving complete autonomous power to centralized browsers at our expense. Netbox has then developed amazing features that shall curb all these cheat.
NetboxGlobal is cumulatively an ecosystem of an internet browser that has various rewarding features from browsing to running masternodes, and as we all know, crypto is land of everything and it includes doing many of the things we previously did for nothing but for money. Yeah, with crypto you can still do some of the things you do previously for free for money now.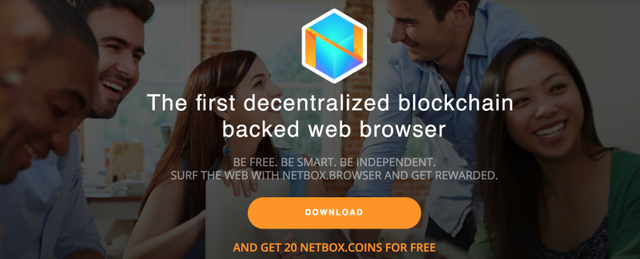 THE NETBOX GLOBAL ECOSYSTEM
Netbox Global is made up of various different sectors or departments that work together to cumulatively achieve a common goal. These features as indicated in the Whitepaper are;
The Netbox Browser which rewards users for browsing or surfing the web
The Netbox Chain which is the backbone of the network and works on Proof of Stake consensus with faster transaction fees at a free cost. Users will also be able to run simple nodes and masternodes for rewards.
The Netbox wallet that shall be the secure storage of coins and shall support Fiat and other cryptos and shall also support some exchange features.
The Netbox Pay that shall be a payment card that can he used for a variety of shopping activities both on online merchants and physical locations.
The Netbox Voting System being the decentralized root of the network as opinions of users on better development plans shall be taken into consideration and worked on.
The Netbox Trust System which shall give security and assurance to all users.
These and many more are the amazing features including an amazing team with blockchain and crypto experience are what the whole Netbox Global initiative is about and it is awesome.
In conclusion, the internet or world wide web has undergone so many stages of development ever since introduction but the discovery of blockchain technology gave all of us a whole new perspective into how things should and could work. Netbox Global is one of the very few that made discoveries on how better the Internet could function and hence developed a game-plan thereby bringing forth a whole new Netbox ecosystem with amazing features. Join Netbox now as it has already started working and people are making good money out of it as well as enjoying the technology backing this initiative.
#NetboxGlobal #Netbox #NBX #Netbox_browser #Netboxbrowser
For in-depth information, questions and much more about this initiative, kindly resort to;
Website: https://netbox.global
Twitter: https://twitter.com/netboxglobal
Telegram: https://t.me/netboxglobal
Discord: https://discordapp.com/invite/GCgZZPN
Linkedin: https://www.linkedin.com/company/netboxglobal/
Medium: https://medium.com/@netboxglobal
YouTube: https://www.youtube.com/channel/UCIAUgPvyihTcsqYSM264iIg
GitHub: https://github.com/netboxglobal
Proof of authentication
Bitcointalk user: Housestark
Telegram Link: https://t.me/imalwaysin