USDT is now available on Matic Network
The industry's leading stablecoin, Tether (USDT), is now available on Matic Network Layer2 to overcome Ethereum's performance constraints!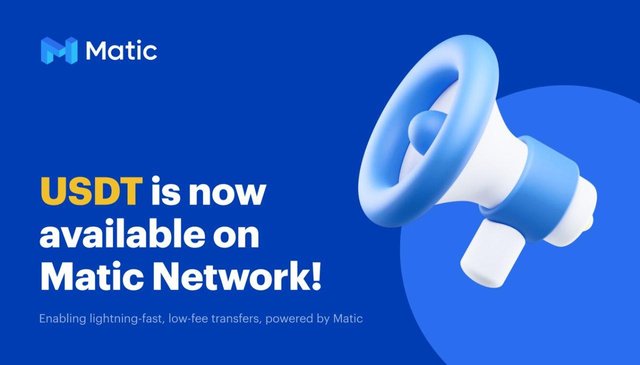 $USDT is the industry's most popular stablecoin, with a staggeringly large market capitalization of over $15bn.
By utilizing Matic, users will be able to send USDT at lightning-fast speeds at a fraction of the cost of the gas fees on Ethereum. This will not only provide a superior UX, but will also assist with Ethereum's congestion crisis by taking the strain from the mainchain.
Matic is thrilled to see the industry's leading stablecoins being available on Matic Network. Matic Network is committed to assisting not only DApps but the entire industry to flourish and thrive in terms of their user adoption. USDT availability on Matic is a huge step forward.