LockUp Now Happening on Maxonrow (MXW)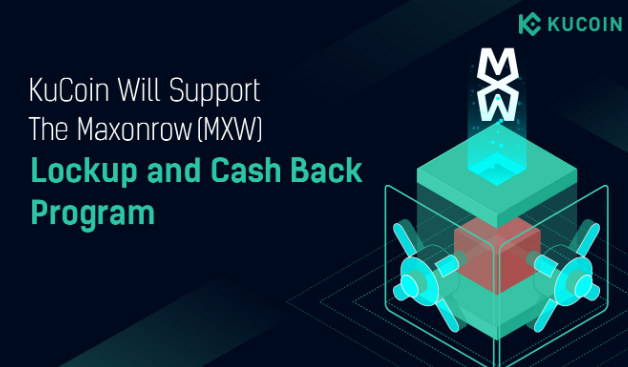 For those whose waiting for Maxonrow lockup and cashback news, kindly rely on this rules that KuCoin has released in their website,
"Rules of the Lockup and Cash Back:
How to lockup:
For users who hold MXW and expect to gain profit, please withdraw MXW to LOCKMXW via the withdrawal page. (Visit the MXW withdrawal page, fill in the MXW address LOCKMXW in the wallet address bar).
Lockup period: Users can lock MXW from 00:00:00 on November 19, 2019 to 23:59:59 on November 25, 2019(UTC+8). The lockup period will last 30 days.
Lockup limit: The minimum amount for single lockup is 200 MXW; when the total lockup amount reaches 36,000,000 MXW, the program will end ahead of schedule and users will not be able to lock their MXW.
Rate of return:The annualized rate of return is 15%; During the period from 00:00:00 on November 19, 2019 to 23:59:59 (UTC+8) on November 25, 2019, users whose KCS net buying volume is more than 50 KCS can get an extra 3% annualized return besides the base return rate of 15%, up to 18% annualized return in total.
Distribution of revenue: The principal and revenue will be paid after 30 days of lockup"
Official news link: https://www.kucoin.com/news/en-kucoin-will-support-the-maxonrow-mxw-lockup-and-cash-back-program/?utm_source=tftj