"Calling All MCs and Singers of Earth!!!!" ... ROUND 6 !!!!! Worldwide Jam Time!!!
'Video Nasty' edition!!! ... It's that time of year, we getting nasty with killer MCs!!!!

Hit up the beat above and record yourself doing your 'freestyles/bars/screaming/scratching/trick or treat bullshit/poetry/chainsaw/whatever you got' over it!
... Be good to each other, but this is a chance to spit your venom out!!!
The beat I have made for this, I have called '13th hour'. It is made for your darkness ... cartoon or not! I have attached it to the first hellraiser movie at x64 speed for added bite!
Use phones/laptops/cameras/hammer horror VHS/whatever you want to record it!
... Lo-fi, slasher, quickfire music!!
JUST THE RAW SKILLS!!!!


RULES:
There are NO rules!!!
Post your entries below, or comment with a link to your entry post.
Upvote an entry! (not your own!!) and upvote this post to get the winner some SBD!!
... Lets f**kin' jam!!!!!!!!!!!!


Peace.
TERMITE. @termitemusic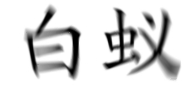 Check the latest episode of ILL MOOT here
Conclusion for round 5 coming shortly!!