WHO AM I? - Accidental Visual Mediation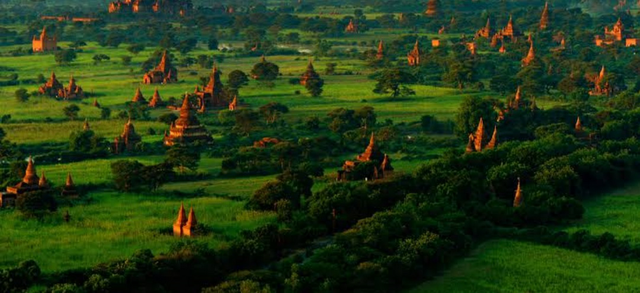 Who am I?
How often do you ask this question? I am sure it might have popped in your head at least once. In my case very often. While I had dismissed the thought in past several times. I have been wondering about it in recent times.
This is the kind of the question which takes you onto a journey to find yourself or gives you restlessness. Sometimes you find the answer to the question and sometimes you wonder whether you are wasting time by asking this question. Question lead to more questions and before you know it you are chasing down a rabbit in a very deep hole.
But I think I found an answer, or At least I would like to think so.
SPOILER ALERT: JUST WATCH THE DOCUMENTARY BEFORE READING UP ON IT. BARAKA (1992), PLEASE NOTE THAT THERE ARE VERY FEW MOMENTS WHICH MAY BE DISTURBING TO SOME AUDIENCE. THE DOCUMENTARY HAS FEW VERY GRAPHIC MOMENT OF 3MINS (THE TIMESTAMP 01:16:00 – 01:19:00) WHICH MANY MAY NOT BE COMFORTABLE WITH.
[BARAKA -1992]

I almost cried tears of happiness as the session ended. Well many may call it a documentary for me it felt like a meditation session. For the period of 90mins I was so connected with the life force. It is hard to explain what I felt you must see it to believe it.
I was doing research for a story that I was working. I lost peace of mind because who in the world has it. And I was (still am) struggling with taking the story forward. That's when I stumble upon a piece of gem. A documentary was release in year 1992 directed by Ron Fricke.
I surprised myself today, I sat through a 90 min documentary and that too totally indulged in it. Not even for a moment I have taken my eyes from the screen. I was afraid that I might miss something. I didn't know that the format of the documentary was going to be non-narrative. But I before I could have some question or any question I was absorbed in the beauty of this masterpiece.
From the opening shot till the end credit, I couldn't take my eyes off the screen. Each shot was breathtakingly beautiful. From Himalayas to the Hot springs, from the ruins overrun by trees to the great pyramid everything is so beautiful. One can see and feel the faith, love and religion.
At the same time cannot ignore the harsh truth death, destruction and despair. The documentary takes you on a journey from the serene valley to a busiest city jungle. You feel the emotions insides.
The sense of calmness gets bestowed when you see how beautiful the Mother Nature is. The background score helps to forget about everything and moves you into trance. You enjoy the calmness, you sense the chaos too, you acknowledge the truth that nothing last forever and you return back to the clam state. I can say without any doubt that 90mins was totally worth it.
You know I don't have much to say when a the review from Roger Ebert reads, "If man sends another Voyager to the distant stars and it can carry only one film on board, that film might be Baraka."
I am @inuke, just another of the being who is living on this beautiful planet. And I think most of us are doing it wrong.
PS : Throughout the video my mind was swinging with emotion. And it hit the hardest when all of sudden I realised that the people on the screen are not actors they were people.
Posted using Partiko Android