MELECOIN: REVOLUTIONALIZING THE GLOBAL FINANCIAL SYSTEM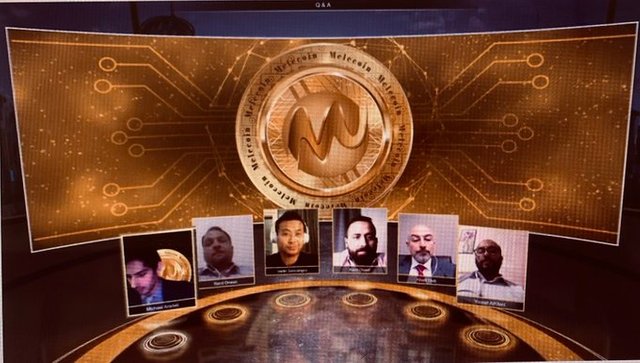 Before now, e-commerce and banking operations had been increasingly difficult in such a way that it was not just tedious to take part, but unprofitable to the users.
This is as a result of the inefficiency of the traditional financial system, which has limited the further development of the system, making users miss out on all its benefits.
Here to solve the problems of the existing e-commerce and banking system is the…
MELECOIN PLATFORM

Melecoin is a decentralized finance investment platform that enables its users to exchange between physical gold and cash in real-time through the use of the Blockchain.
However, Melecoin is adopting cryptocurrency into its system and offering the market a cryptocurrency system that is backed with physical gold, where its users can exchange in a secure, safe, and seamless space.
HOW MELECOIN ACHIEVES THIS
Melecoin as a DeFi platform that enables investors, traders, and crypto users worldwide to exchange real goods and services on its platform.
The Melecoin platform offers its users full decentralization of its trade areas, which includes; the fields of games, the fields of tourism, goods, and the sale of services, etc.
Thus great system also processes cash payments and converts it into encrypted currencies. So, it is a go-to platform for all your currency conversion to goods, services, and cash.
FEATURES OF THE MELECOIN PLATFORM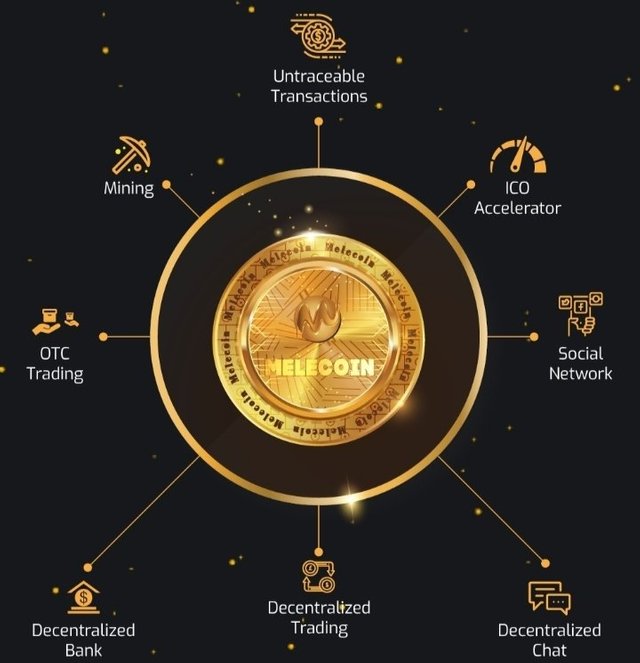 Melecoin platform is built on blockchain technology and it's integrated with sophisticated features that distinguish it from its competitors, some of these features are;
Melecoin's Security Protocol: Melecoin platform is built on blockchain technology which transactions on a blockchain are secured by cryptography and with extra added security protocols that will ensure the safety of its user's assets and data.
Melecoin's E-Commerce Platform: Melecoin has a smart transaction system that will connect its blockchain technology to all commercial means of contacts, bonds, smarts, goods, and services. Its logarithmic algorithm will be used to tackle the issues of electronic and traditional commerce that the market is facing.
Melecoin's Banking Platform: Melecoin integrates a banking platform back-end by blockchain technology where users can trade money and they can also have access to an open channel of multiple clouds, deposits, and transfers.
Melecoin's Real-estate Platform: Real-estate is one of the rapidly growing industries worldwide, but the hassles in carrying out operations in the real estate industry is frustrating.
This why Melecoin is investing in real-estate, to simplify the entire process for its users, and make it very beneficial to all. Melecoin will replace all the real-estate paperwork processes, such as; temporary sales signing, purchase agreement, and mortgage application with a digital license.
This digital license will allow users to certify, encrypt, and sign interim agreements by the buyer to the selected bank under the blockchain technology system.
Melecoin's Games Platform: Melecoin platform enables game developers to be connected with the players so as to make the distribution of profits to players more seamless, this will be done using protocols offered by blockchain technology.
Melecoin's Mining Platform: Mining is one of the innovations brought about by cryptocurrency and Melecoin supports the mining of profitable cryptocurrencies which will be mined according to the market studies.
MELECOIN TOKEN
The MELC is the ticker given to the native cryptocurrency of the Melecoin platform.
It is an ERC-20 standard token that was built on the Ethereum Blockchain, to be used for different kinds of transactions on the Melecoin system.
CONCLUSION
Melecoin obviously solves the issues facing the banking, investment, e-commerce platforms today, simply by creating a safe, secured, decentralized environment that will bridge electronic transactions, documenting, with the blockchain technology.
This makes the entire financial system fully accessible and beneficial to the global masses.
USEFUL LINKS
Website: https://melecoin.net/
Whitepaper: https://melecoin.net/images/wp/EN.pdf
Telegram: https://t.me/Melecoincommunity
Facebook: https://www.facebook.com/MELECurrency
Twitter: https://twitter.com/melecoin
Medium: https://medium.com/@melecoin.net
LinkedIn: https://www.linkedin.com/company/melecoin
Instagram: https://www.instagram.com/melecoin/
AUTHOR
Bitcointalk Username- Corodo
Bitcointalk Profile: https://bitcointalk.org/index.php?action=profile;u=2792762;sa=summary
Poa: https://bitcointalk.org/index.php?topic=5293754.msg55867517#msg55867517