Inspiration at your doorstep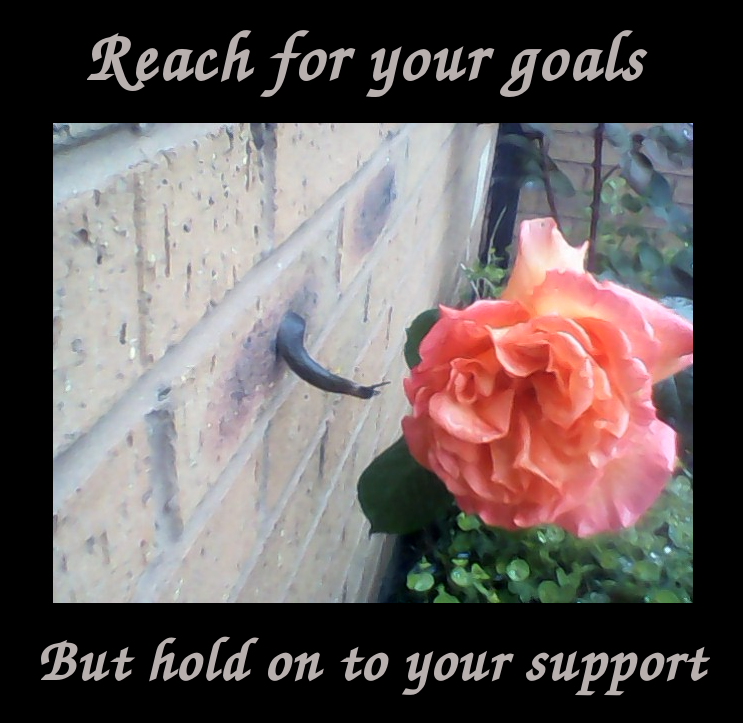 Today is a very wet day. I wasn't too keen on going out in the rain, so was procrastinating somewhat, hoping it would slow down, but it didn't...

So I step outside, turn to close the door behind me and I see the slug, on the wall next to me, reaching for the rose. I have never seen such a thing before so I took out my 'non-smart' phone and took the picture.

I hope this doorstep inspiration brings some positive to your day

Thank you for coming along, hope you enjoyed.