Pro-Choice, but potential lost!
I am a man and I could never tell a woman what to do with her body. When a life is growing inside another person, it's impossible to understand the psychological and physical changes within.
I believe there is only one case in which abortion is an option; when the mothers own life is at risk.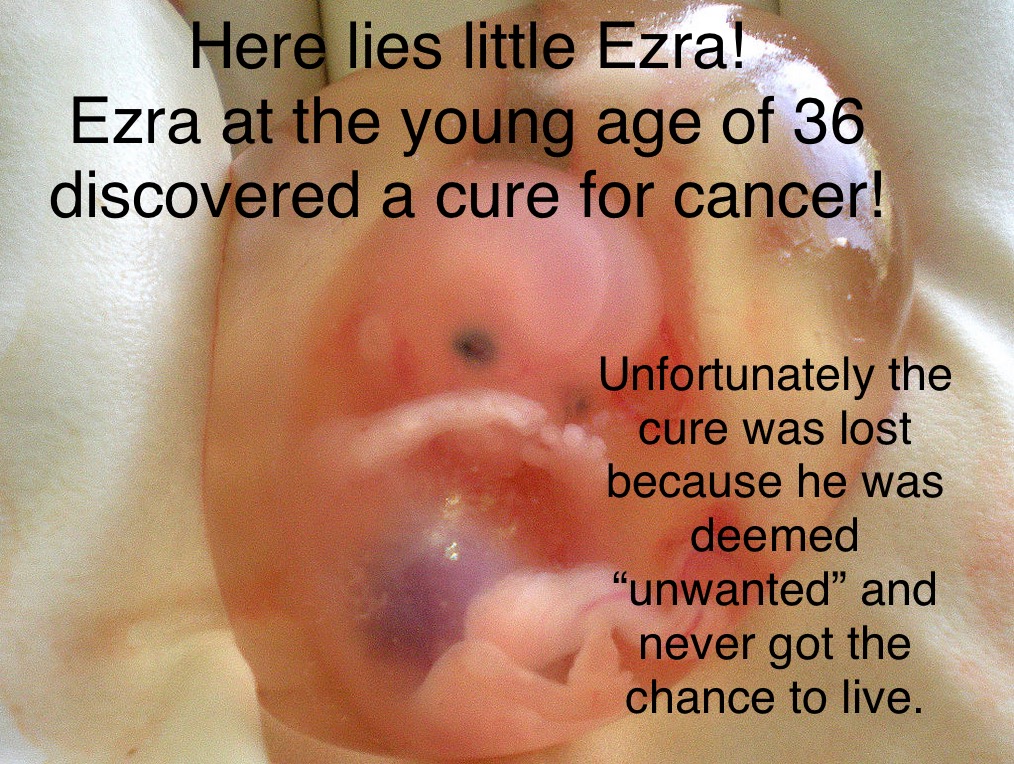 The problem with abortion is that it snuffs out potential. We have dehumanized unborn children, and thus lower our minds and bodies to the lowest spiritual level.
Can you believe couples are willing to pay $50,000-$100,000 just to have a child? In vitro fertilization is not cheap. Surrogate mothers are not cheap! Couples want children, so why is North American society so quick to flush potential down the toilet! Yes I understand that certain circumstances may not be good for the mother or unborn child.
I am pro-choice, but that doesn't mean you cannot make the right choice.